13 July 2017 12:44 (UTC+04:00)
2 145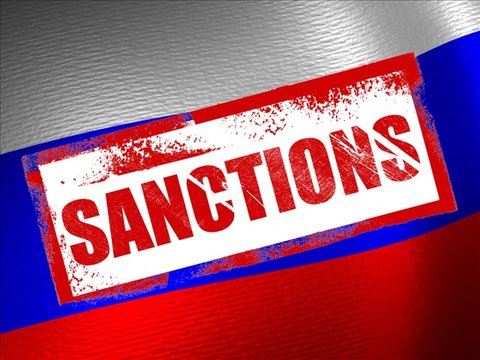 By Kamila Aliyeva
A group of high-ranking members of the Democratic Party in the House of Representatives of the U.S. Congress has presented a new version of the draft law stipulating sanctions against Russia and Iran.
The document is identical to the one that was supported by the Senate about a month ago with an absolute majority of votes. Thus, its authors intend to win support from Republicans.
Earlier, Democrats tried to present another bill on sanctions, but the Republicans resisted these actions.
The current version was presented by the leader of the democratic minority Nancy Pelosi, her deputy for the faction Steni Hoyer, as well as the head of the Democrats in the Foreign Affairs Committee Eliot Engel.
Nevertheless, it is already obvious that the prospects for the new bill are vague and unclear. In particular, the official representative of the Speaker Paul Ryan, Ashley Strong, called the step taken by the Democrats "fussiness."
The Senate of the U.S. Congress on June 15 approved a bill providing for new sanctions against Russia and Iran. The proposed sanctions involve a reduction of the maximum period for market financing of Russian banks to 14 days, and companies in the oil and gas sector - to 30 days.
The document also suggests that the U.S. president can impose sanctions on persons who intend to invest in the construction of Russian export pipelines more than $5 million per year or $1 million at a time or to provide projects with services, technologies and information support.
The question of new Russian sanctions has been raised by a number of senators in both parties after the intelligence community announced in January its conclusion that Russia interfered in the 2016 election on behalf of President Donald Trump.
But, the White House promised to block this document if it gets to the president's signature.
White House spokesman Sarah Sanders said that a new version of the draft law on sanctions poses risks for the implementation of U.S. foreign policy.
Currently, the U.S. aims at normalizing relations with Russia and establishing cooperation.
U.S. President Donald Trump said the same day that there are many areas besides Syria where the two countries can cooperate and that it would be a welcomed development.
"Well he wants what's good for Russia, and I want what's good for the United States. And I think in a case like Syria where we can get together, do a ceasefire, and there are many other cases where getting along can be a very positive thing," Trump said in an interview with CBN.
---
Kamila Aliyeva is AzerNews' staff journalist, follow her on Twitter: @Kami_Aliyeva
Follow us on Twitter @AzerNewsAz
Category News