2 June 2014 16:02 (UTC+04:00)
1 702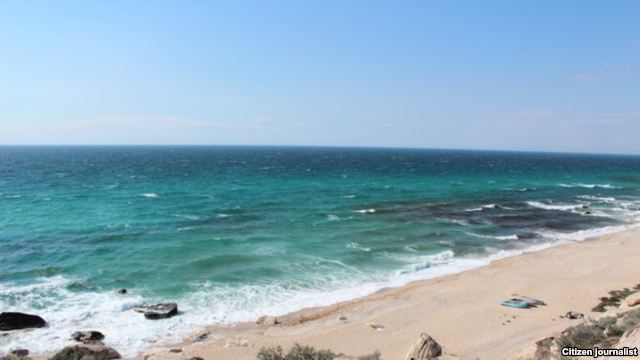 By Nigar Orujova
Caspian states are set to develop new measures to protect the Caspian Sea.
This statement came from the organizers of the fifth round of the conference of the parties to the Framework Convention for the Protection of Marine Environment of the Caspian Sea.
The conference in Turkmen Ashgabat, attended by the delegations from Azerbaijan, Iran, Kazakhstan, Russia and Turkmenistan, was held on May 28-30.
Ministers of the Caspian countries "are trying to reach agreement on the signing of the next two environmental protocols aimed at conservation of biological diversity of the Caspian Sea and assessment of the environmental impact in trans-boundary context," the report said.
The conference was attended by over 60 representatives.
The Caspian Sea littoral states signed Tehran Convention, the Framework Convention for the Protection of Marine Environment of the Caspian Sea, in November 2003.
The Framework Convention was the first legally binding regional agreement signed by all the five Caspian littoral states, laying out general requirements and an institutional mechanism for environmental protection in the resource-rich Caspian region.
"This signing marked the determination of the Caspian countries to protect and preserve the unique ecosystem of the Caspian Sea. It was declared by UN Secretary-General as a tool to achieve peace and stability in the region," the organizers said.
Azerbaijan was chosen as the base of the secretariat of the Tehran Convention during the fifth session.
The parties decided to hold the sixth session of the Framework Convention party's conference in 2015 simultaneously with the inauguration of convention secretariat. Azerbaijan's preposition to hold the event in the country was accepted.
Deputy Ecology and Natural Resources Minister Rauf Hajiyev signed the protocol on behalf of the Azerbaijani side.
The seventh and subsequent conference sessions are expected to be held every three years, instead of two.
In addition, the Caspian countries signed two protocols - one on regional readiness and cooperation in case of oil pollution incidents, and also the protocol on protection of the Caspian Sea from pollution.
The Caspian Sea, home to about 141 fish species, awaits a solution for its ecological problems.
Experts believe that some of the causes of pollution in the Caspian Sea are as follows; the development of hydrocarbon reserves in the sea and its surrounding areas, high density of population and industry in the adjacent areas, intensive agricultural development in valleys which have rivers flowing into them, and being a closed basin.
Related News