20 February 2016 13:50 (UTC+04:00)
1 530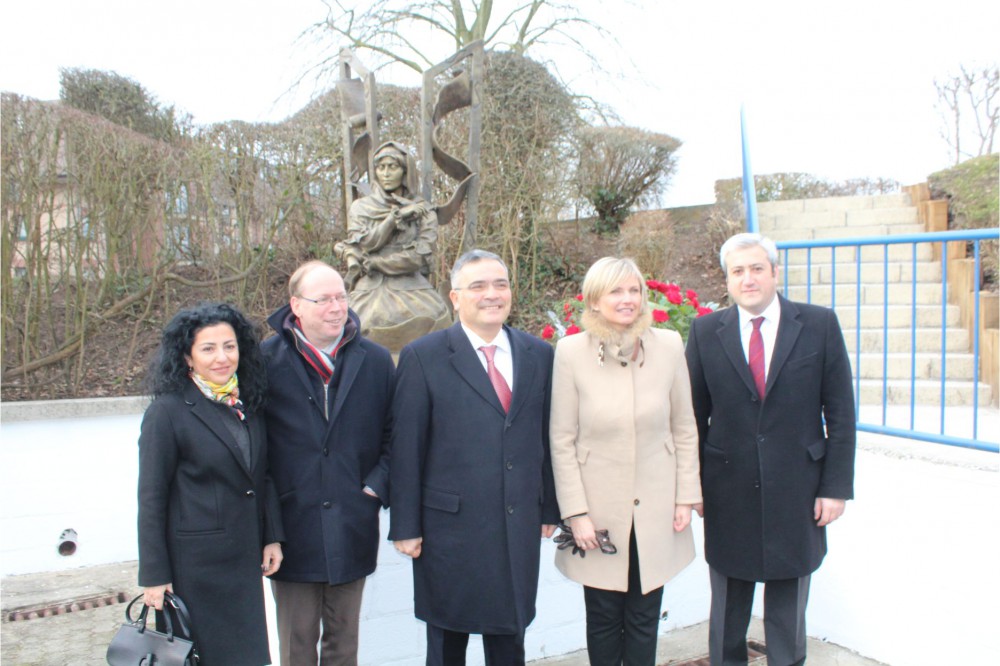 A monument to 19th century Azerbaijani poetess Khurshidbanu Natavan has been unveiled in Waterloo, Belgium.
Addressing the ceremony, Ambassador of Azerbaijan to Belgium Fuad Isgandarov emphasized that the project was realized thanks to the support of the First Lady of Azerbaijan, President of Heydar Aliyev Foundation Mehriban Aliyeva.
Isgandarov stressed that humanity, kindness, friendship and love were the main themes of Natavan's works.
"The unveiling of a monument to Azerbaijani poetess and thinker Natavan in Waterloo is a symbolic and remarkable event that opens a new page in the humanitarian relations between Azerbaijan and Belgium," the ambassador said.

Waterloo Mayor Florent Rёter praised the cooperation between Belgium and Azerbaijan, and highly appreciated the unveiling of the monument.

The inauguration participants pointed out that the installation of the monument to Khurshidbanu Natavan, who played a special role in the history of Europe, is a significant move in the light of popularization of Azerbaijan's culture and history.

The monument to Natavan, who was born in Shusha, a cultural hub of Karabakh, symbolizes a history of the Karabakh khanate and contributes to the promotion of truth about Azerbaijan.

Made by Azerbaijani sculptor Imran Mehdiyev under the leadership of People's Artist of Azerbaijan Tahir Salahov, the monument stands in the central park of Waterloo.
Related News