31 August 2018 15:36 (UTC+04:00)
3 853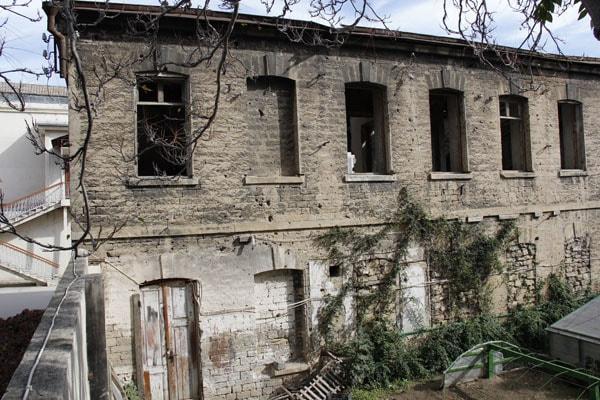 By Naila Huseynli
Baku Khans' Palace dated from the 17th-18th centuries will be restored in Icherisheher in accordance with the initiatives of State Historical-Architectural Reserve Icherisheher.
In this regard, the administration of the State Reserve has announced a tender for the reconstruction of the ancient historical building, the renovation of its surroundings and the purchase of technical equipment supply.
Documents to participate in the tender will be accepted until 12 am, on September 10.
The houses of the Baku khans are located in the Big Gala Street 44, 46, 48 and 50, and it is considered to be a significant historical and cultural monument for the country.
After the collapse of the Shirvanshahs state, and in the 17th century during the khanates period in the territory of Azerbaijan, Baku khans lived in a palace located on the left side of Shamakhi Gate. After the Russian occupation of Baku in 1806, the Russian military garrison was placed in the khan's palace. In the post-Soviet period, the military police were located in this area.
Earlier, there was a garden with pool and flowers in this area. At present, only the entrance portal and the restored small mosque have survived from this magnificent palace. An underground bath at the bottom of the castle walls still remains in the territory of the Khan Palace. There is also a khan garden and khan's palace outside of the castle walls of Baku in the last medieval times.
Archeological excavations were carried out in the one part of Baku khan's palace in 1985-1986. In addition, along with a large number of material and cultural examples, the underground water supply system and underground architectural structures were also discovered.
The following khans lived in the palace of Baku khans: 1747-1765 - Mirza Mohammed khan (son of Dergahqulu khan); 1765-1784 - Malik Mohammed khan (son of Mirza Mohammed khan I); 1784-1791 - Mirza Mohammed khan (son of Malik Mohammed khan); 1791-1792 - Mahammad Gulu khan (son of Mirza Mohammed khan I); 1792-1806 - Huseyn Gulu Khan (son of Haji Aligulu Agha Khan).
Related News