14 August 2014 10:05 (UTC+04:00)
607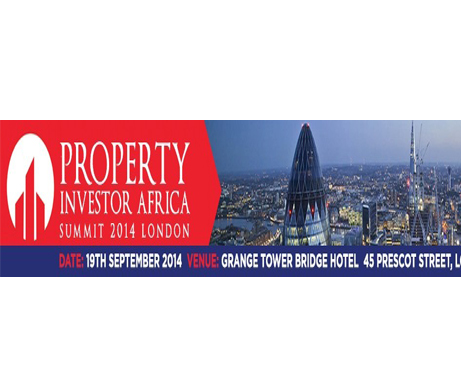 By Sara Rajabova
Property Investor Africa is organizing its inaugural Property Investor Africa Summit (PiAS) on Real Estate in Africa.
The summit will be held on September 19, 2014 in the United Kingdom's capital city London.
It is aimed at providing a forum where keynote speeches and panel sessions are to connect financiers and investors to property developers and businesses in the supply chain of Africa's growing real estate industry.
This summit will also bring together property and finance experts, financial institutions and professionals interested in finding solutions to Africa's growing housing deficits and other challenges vis-à-vis the real estate sector.
This year's summit will host several prominent individuals who have contributed and spoken on the achievement and progress that the continent has made in the real estate sector and its future prospects. They includes Sir Paul Collier, Clive Carpenter, Vice Chair and Nigeria Desk Officer of Business Council for Africa (BCA); Peter Robinson, Managing Director of Association of International Property Professionals (AIPP). Peter Robinson, Managing Director at the Association of International Property Professionals (AIPP); Claire Ighodaro, Former President of the Association of Chartered Management Accountants; Emmanuel Botchwey, Executive Chairman of Regimanuel Gray; and pool of about 500 hundred experts and enterprising talents coming from Africa, Europe and Asia. All of these people would support PiA Summit participating in the summit.
Gaining a deep understanding of the trends and capacities in the African property market, the organizer- Property Investor Africa will present a genuine portfolio of investment, business and network opportunities for the participants in the upcoming summit.
Furthermore, the upcoming summit will give a thorough insight of Africa's real estate sector, including its opportunities and challenges.