5 December 2018 16:44 (UTC+04:00)
1 198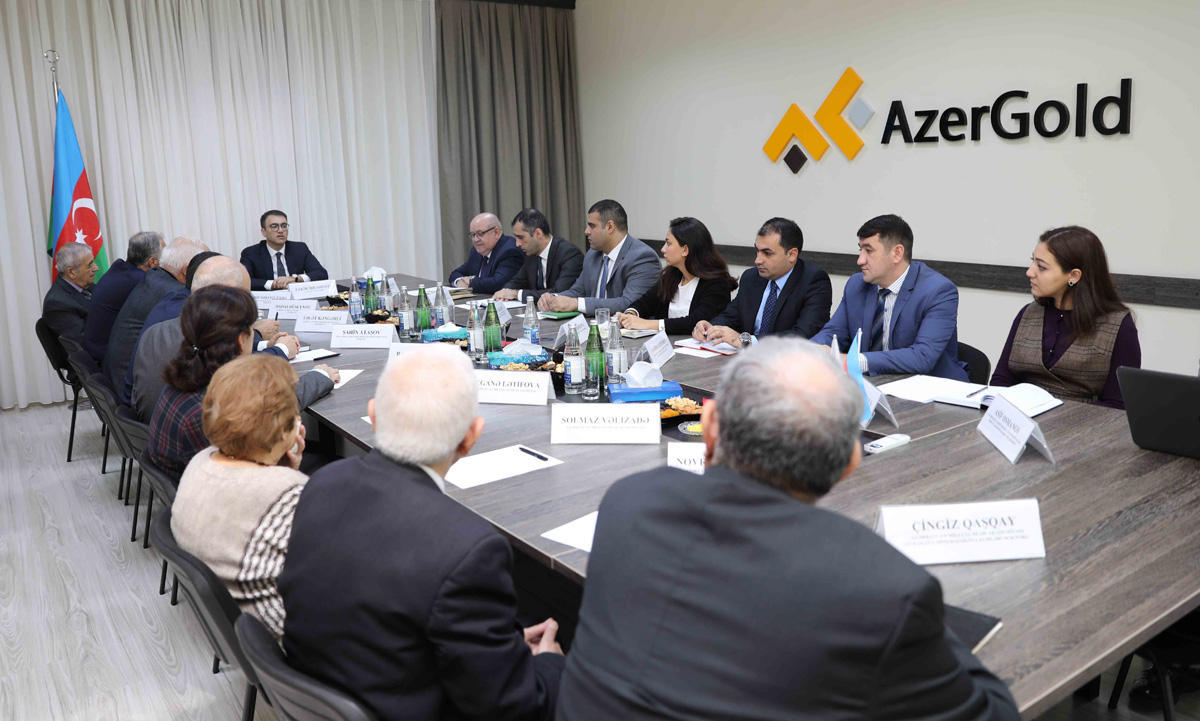 By Narmina Mammadova
A meeting between representatives of a joint stock company, Azerbaijan State University of Oil and Industry, the Azerbaijani Ministry of Ecology and Natural Resources, scientists of the Azerbaijan's National Academy of Sciences (ANAS) and a group of geologists was held in the administrative building of AzerGold CJSC was on December 3.
Chairman of the Board of AzerGold, Zakir Ibrahimov, who made a speech at the beginning of the event, spoke about the comprehensive development in the country, touching on the importance of creating new industries and developing the mining industry. Ibrahimov stressed the importance of science in the development of the mining industry, highlighting the role of support from ANAS in the production success of AzerGold.
During the event, Academician of the Institute of Geology and Geophysics, Arif Ismailzade, made a presentation on the topic "Classification of the gold-bearing deposits of the Lesser Caucasus", telling the meeting participants about the gold-bearing deposits of the country and their prospects. The meeting continued with extensive discussions on the introduction of innovative technologies and the application of new approaches, as well as various areas of cooperation.
"AzerGold" Closed Joint-Stock Company was established on February 11, 2015. The company uses new technologies in exploration, development and management of non-ferrous metal deposits, modernization of the material and technical sources and their effective use, as well as other work for developing this sphere.
The memorandum signed between AzerGold and the Azerbaijan's National Academy of Sciences in November 2016 covers such areas as geological and geophysical research of existing fields in Azerbaijan, the study and consideration of other geological problems, the implementation of innovative projects and development programs.
According to the agreement signed within the framework of the memorandum, scientists from the Institute of Geology and Geophysics were involved in the work of AzerGold as experts, took an active part and contributed to the study of sulfide ores of the Chovdar deposit (Dashkesan region) and the preparation of its project feasibility study, preparation of a primary assessment document for the Filizchay polymetallic deposit, implementation of exploration work on the Ortakand site in the Nakhchivan Autonomous Republic.
---
Follow us on Twitter @AzerNewsAz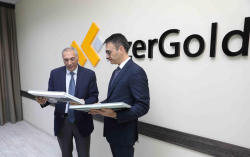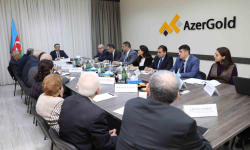 Related News