10 September 2016 12:00 (UTC+04:00)
22 995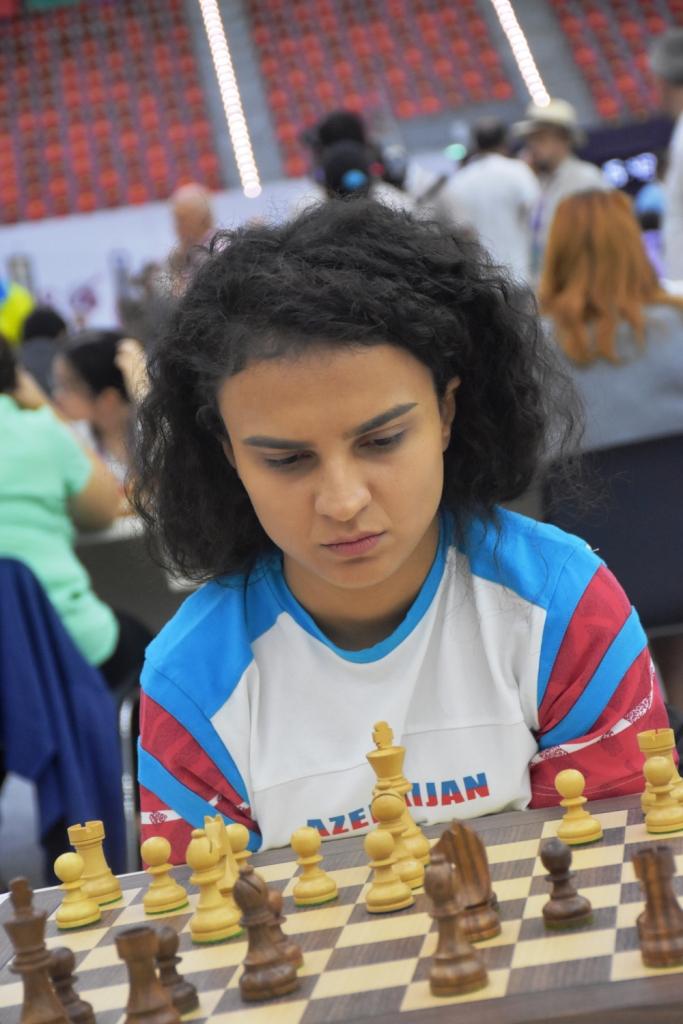 A member of the Azerbaijan women's first team competing in the 42nd Chess Olympiad, Narmin Kazimova, talks to the Olympiad's press service.
- Six rounds of the Olympiad are now in the past. How would you rate the performance of the national team so far?
- We had great hopes before the competition, but did not expect to be as successful. After six rounds, we have not lost to anyone and scored 10 out of possible 12 points. We only drew two matches but were close to winning both of them. It was a bit unfortunate, because we could have 12 points now. There are five more rounds to go. We have an important encounter with India today. If we win, this will significantly increase our chances for medals.
- Don't you feel tired after playing against one strong opponent after another?
- We are a bit tired, of course, but we have rest too. Whoever is tired doesn't play in the next round. The team's performance is all that matters. All the girls are doing their best.
- Who makes changes to the line-up if necessary?
- The line-up is determined by our captain Fikret Sideifzade and coach Konstantin Landa. After difficult matches the line-up is usually changed depending on who feels tired.
- You drew your game with Georgia's Melia Salome yesterday, but it looked like you were close to winning...
- I did have the initiative. I made a mistake on move 40 and the game ended in a draw. I could have won though, because my opponent was in time trouble.
- In the end, your opponent was reluctant to accept the draw. Why do you think she did that?
- There was no point in playing on. Even the Georgian team's captain told Salome that it was a draw. My opponent was a bit nervous because she wanted to win. She rejected the captain's suggestion. Georgia is a strong team. They used to be world champions. So they always want to win.
- You have 2.5 points after four games. How would you evaluate your own performance?
- Overall, it is not too bad, but I could have done even better. I was close to winning in two games, but had to settle for a draw.
- You are the winner of the latest national championship, but you still play on the fourth board. What is the reason for that?
- I feel more comfortable playing on the second board. I usually play better against stronger opposition. But the decision has been made that I should play on the fourth board. The team's success is what matters most.
- In terms of organization, many people are saying that the Baku Olympiad is the best so far. What makes is so special?
- I did not participate in the previous Olympiad in Tromso, but as far as I know, its organization left a lot to be desired. The competition was conducted on the territory of a factory. Due to the absence of an ambulance there, there was even a fatality there. Food and hotels were not very good. The Baku Olympiad is truly historic from this standpoint. Georgia will have a difficult task of emulating it two years later.
- Does the fact that the Olympiad is held in Azerbaijan put any additional pressure on you?
- No, there is no pressure at all. We are a bit nervous, of course, but this anxiety disappears after the first move. We are focused only on the games.
---
Follow us on Twitter @AzerNewsAz
Related News