2 June 2017 15:22 (UTC+04:00)
2 348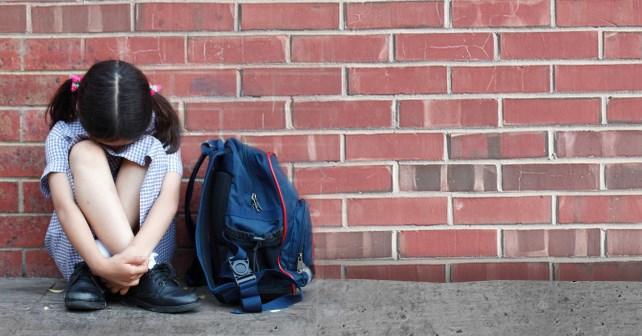 By Rashid Shirinov
The Armenian leadership is fond of making populist statements on various holidays and give empty promises, and Children's Day was not an exception.
Armenian Ombudsman Arman Tatoyan, addressing the nation on June 1 marked worldwide as the International Children's Day, tried to convince people that the Armenian authorities do everything possible for children.
"To protect the interests of children, to create conditions for them to grow up in healthy, wealthy and happy families – this is the duty of the state," he said, Sputnik-Armenia states.
However, the Armenian realities differ from what the officials say. The Armenian government fails to keep promises and perform these duties.
In fact, the country has lost almost 40,000 schoolchildren in recent years, as many families migrated to other countries or lost jobs and cannot afforded sending children to schools.
The non-fulfillment of obligations by the Armenian government starts with adults, who are simply unable to provide their children with a happy future in Armenia. Thus, thousands of children who left the country with their relatives now search a happy future somewhere abroad.
High corruption, poverty, and migration contribute to parents' inability to care for their children. Unemployment is another challenge.
Over 5,000 children in Armenia spend all or most of their time in residential childcare institutions, such as orphanages and boarding schools. More than 90 percent of children in residential institutions in Armenia have at least one living parent. Thousands of children are needlessly separated from their parents and placed in institutions due to disability or poverty, Human Rights Watch said in a report released in February, according to local media.
Most institutions do not have in-house social workers or counselors that monitor the psychological and physical wellbeing of the children. The children there neglected, and deprived of medical care.
Children in these institutions are more of 'social orphans,' as they ended up there because their families were unable to meet their basic needs—such as nutrition, clothing, education, and proper healthcare.
Another UNICEF report states that more than 19 percent of children aged under five are malnourished in Armenia.
Tens of thousands of children in Armenia are living in poverty today. The 2015 data by the National Statistical Service of Armenia shows that the number of children aged 0 to 17 years in Armenia was approximately 690,300, and 33.7 percent of them lived in poverty, while 2.5 percent lived in extreme poverty. That is, approximately 232,000 children were poor, and 17,250 were extremely poor. Obviously, the situation has not changed in a positive way during the past two years.
Thus, the Armenian authorities can speak all day long about the fictional progress in terms of provision of the Armenian children with normal life conditions, but the real situation does not change at all from these empty speeches.
---
Rashid Shirinov is AzerNews' staff journalist, follow him on Twitter: @RashidShirinov
Follow us on Twitter @AzerNewsAz
Related News