27 March 2019 11:24 (UTC+04:00)
1 370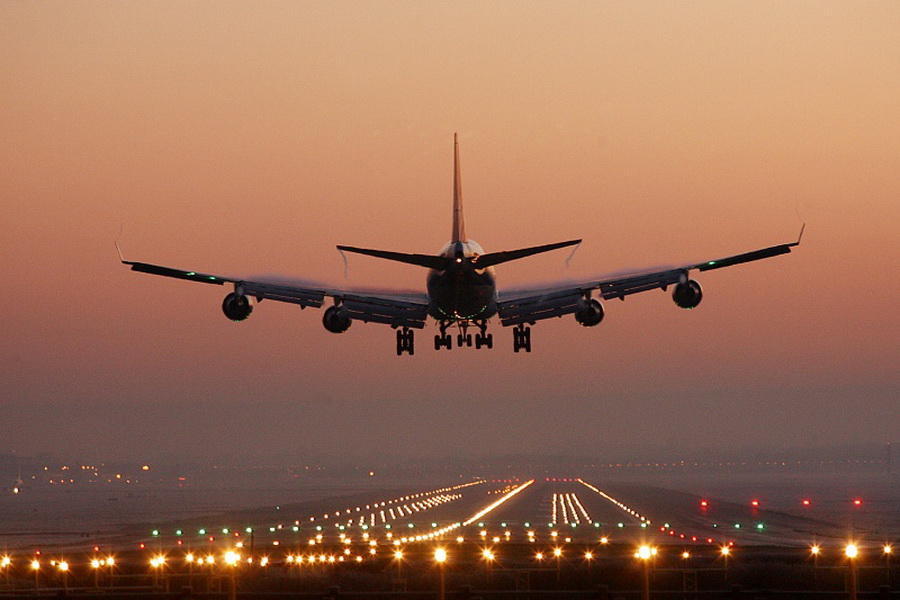 By Mirsaid Ibrahimzade
Flynas, Saudi Arabia's leading low-cost airline, has announced plans to launch six new destinations for the summer season, Trend reports citing Zawya.
The new cities include Sarajevo in Bosnia and Herzegovina, Vienna in Austria, Trabzon in Turkey, Batumi and Tbilisi in Georgia, and Baku in Azerbaijan, a report in Saudi gazette said.
The summer destinations will be launched from four Saudi cities; Riyadh, Jeddah, Dammam, and Qassim, starting from June. The airline will operate direct flights from Riyadh to Batumi, Tbilisi, Vienna, Baku, Trabzon, and Sarajevo. Direct flights will also be offered from Jeddah to Trabzon and Tbilisi, from Dammam to Tbilisi and Baku, and from Qassim to Trabzon and Baku, it said.
Currently there are favourable conditions for development of tourism between two countries. The high interest of Saudi Arabia and Azerbaijan in this area was expressed by Minister of Finance Samir Sharifov at the fifth meeting of the intergovernmental commission between Azerbaijan and Saudi Arabia in Baku on March 4.
It's noteworthy that Saudi Arabia facilitates to increase flow of Arab tourists to Azerbaijan. As an example, Confederation of Tourism Associations in Saudi Arabia is developing a roadmap that stimulates the attraction of Arab tourists to Azerbaijan. Roadmap is designed for five years. All aspects of the cooperation of the parties will be coordinated with the government represented by the State Tourism Agency of Azerbaijan. Additionally, the Arab side will ensure an annual increase in investment in the country at a level of at least five percent.
Additionally, it is vital to note that since February 2016, Azerbaijan has simplified the procedure for obtaining visas for citizens of Saudi Arabia and other countries of the Persian Gulf.
In 2016, the number of tourists from Saudi Arabia who visited Azerbaijan was 7,500, in 2017 - 33,300, in 2018 - 73,000.
And within 11 months of last year, the largest increase among those who arrived was observed among the citizens of the countries of the Persian Gulf (with the exception of the UAE and Iran). Compared to January-November 2017, the number of Saudi Arabian citizens who arrived in the country increased by 2.2 times, Bahrain citizens - 2.1 times, Kuwait - 1.9 times, Qatar - 1.6 times, Iraq - 10.4 percent, Oman - 8.5 percent.
In recent years, the development of the tourism industry has received the closest attention of the leadership of Azerbaijan. In the cities of country, in resort areas, in the mountains and on the Caspian coast, dozens of international-class hotels were built, worldwide networks opened their hotels, water parks and extensive recreation areas were created.
Generally, 364,200 foreigners and stateless persons from 152 countries of the world arrived in Azerbaijan in January-February of this year, which is 3.3 percent more compared to the same period last year, Trend reports referring to The Statistical Committee of the Republic of Azerbaijan.
In particular, 29.8 percent of visitors were citizens of Georgia, 27.6 percent - Russia, 12 percent - Turkey, 5.8 percent - Iran, 3.6 percent - United Arab Emirates, 1.8 percent - Ukraine, 1.7 percent - India, 1.5 percent - Pakistan, 1.4 percent - Iraq, 14.7 percent - other countries, 0.1 percent - stateless persons.
---
Follow us on Twitter @AzerNewsAz
Related News