14 November 2017 10:10 (UTC+04:00)
2 515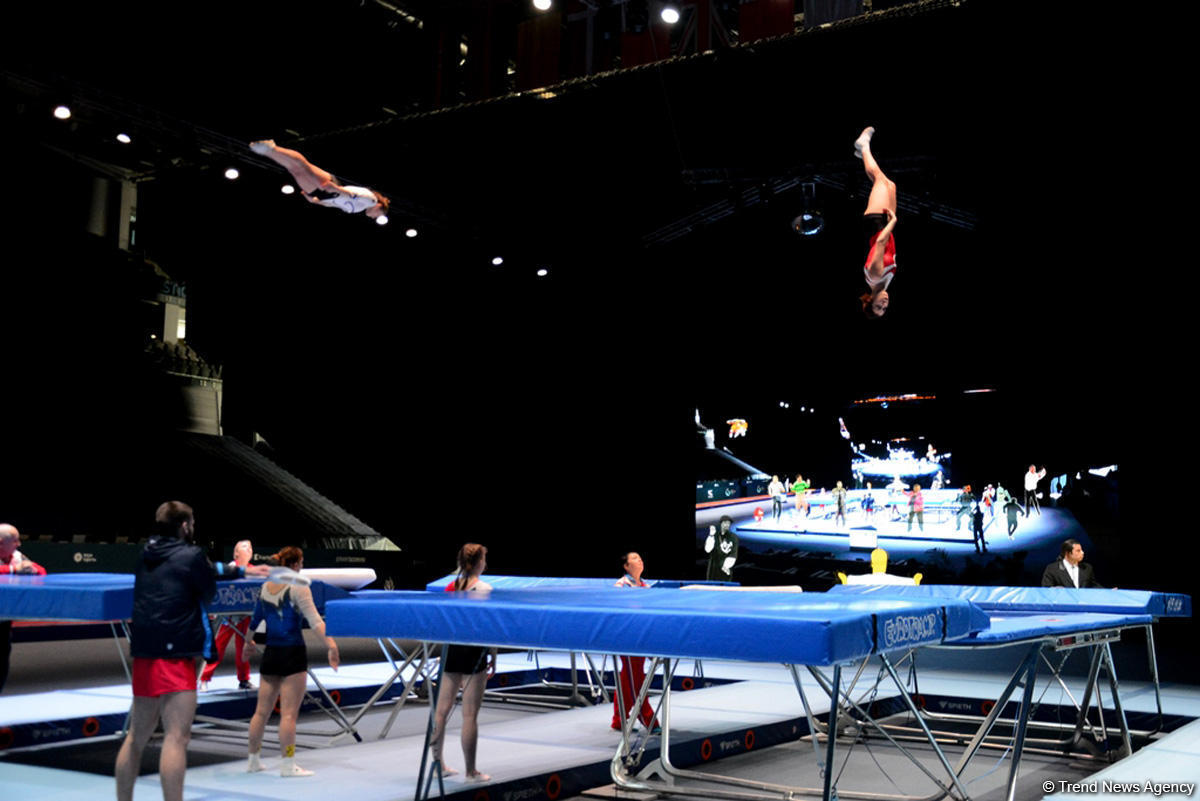 By Trend
Last weekend, the Trampoline Gymnastics World Championships (October 9-12) completed its work in Sofia, Bulgaria, Azerbaijan Gymnastics Federation said in a message on November 13.
Sviatlana Makshtarova, Veronika Zemlianaia, Oleg Piunov, Ilya Grishunin and Ruslan Aghamirov represented Azerbaijan at the Championships with a participation of the athletes from 34 countries.
It is the fourth time that Azerbaijan's gymnasts are testing their strength at the World Championships in this discipline which has started to be developed in the country since 2013.
"No matter how difficult it was to distinguish themselves in the contest among the best competitors, our Synchro Women Pair consisting of Sviatlana and Veronika succeeded to reach the final in Synchronized routine for the first time," the message said. "Our girls ranked 7th in the final. Sviatlana also reached the semi-finals of the individual program among 60 countries and contented herself with the 17th place."
This tournament was also remarkable by another significant event for Azerbaijan. Thus, for the first time at the World Championships in Trampoline Gymnastics, Azerbaijani representative Kamil Guliyev acted as a judge at the competitions.
Following these Championships, Sofia is preparing to host another large-scale tournament - World Age Group competitions. Azerbaijan's gymnasts, Mikhail Malkin, Adil Hajizada, Tofig Aliyev, Zeynab Gasimli and Seljan Mahsudova will represent the country in the competitions to be held on November 16-19.
It should be mentioned that our capital City of Baku will host the 26th European Championships in Trampoline, Double-Mini Trampoline and Tumbling on April 12-15, 2018.
---
Follow us on Twitter @AzerNewsAz
Related News