12 September 2017 18:36 (UTC+04:00)
1 317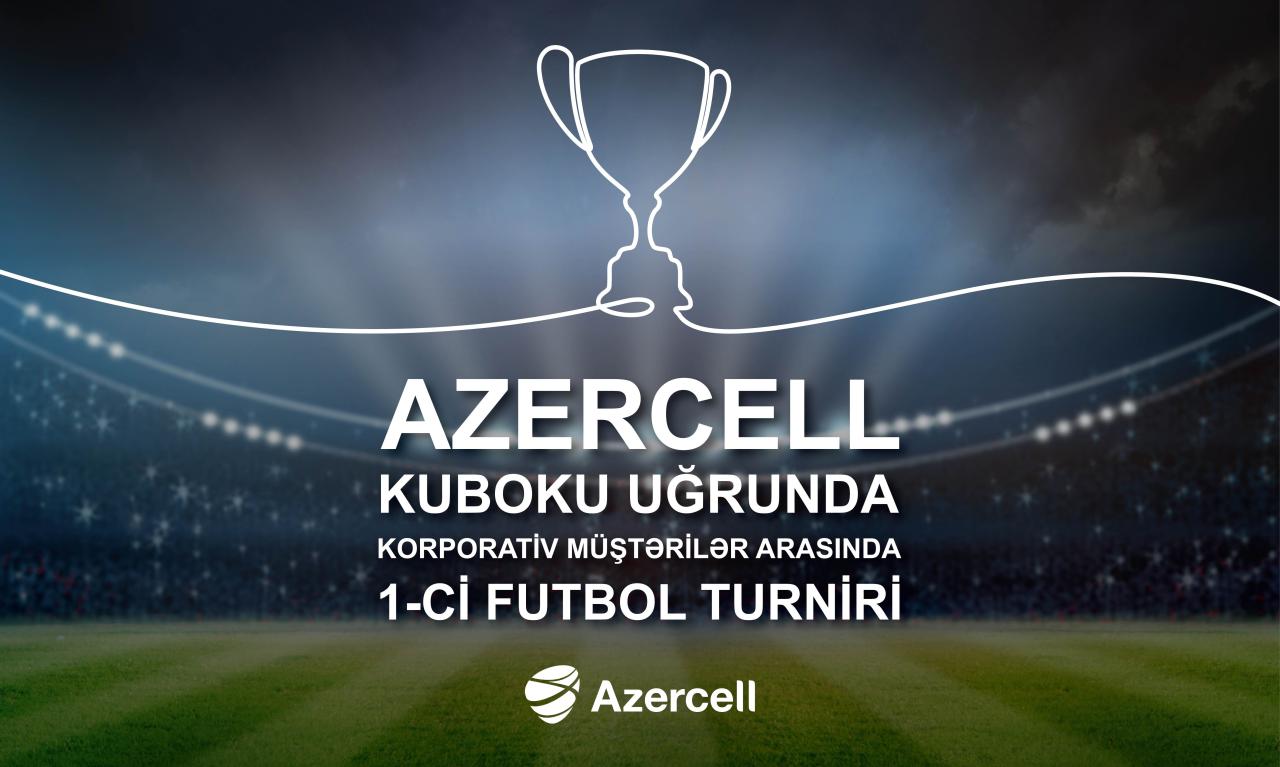 Mobile operator organizes first amateur sports championship for its corporate clients.
Azercell regularly carries out projects focused on development of sports and promotion of healthy lifestyle in the country.
This time the company has initiated an interesting and useful project for its corporate clients. Thus, the leading mobile operator has announced the 1st Football Tournament for Azercell Cup among its corporate clients. The drawing ceremony of the championship was held on September, 8 with the participation of the representatives of the competing teams. According to the regulations of the tournament released during the event, 12 teams will compete in the championship, which includes group stage (5 matches), 1\4 final, semi-finals, and the final match.
The games will be played on Mondays, Tuesdays, Thursdays and Fridays at 19:00 in the playground of Azercell Telecom headquarters. 3 games are scheduled per each day of the tournament that will last for a month. The teams of such distinguished companies, including Kapital Bank, North West Construction, Xəzər TV, Unibank, Sumgayıt Technologies Park, Gilan Holding, TOPAZ, Azərtexnolayn, Azeri M-İ, AA Services, Coca-Cola are taking part in the tournament.
Throughout its operation, Azercell has realized a number of similar social initiatives among people of different age, profession groups and health conditions, as well as among its own employees. In majority of times, company representatives became the winners of football tournaments organized by various official and private organizations. It is not coincidental that Azercell is the exclusive partner of Ganja Marathon-2017 to be held on September, 17 with the initiative of the Heydar Aliyev Foundation.
The company expresses its special gratitude to Xəzər TV and Coca-Cola company for their contribution to 1st Football Tournament for Azercell Cup, and wishes good luck to all participating teams and hopes this tournament will further improve friendship and cooperation among the companies, represented by those teams!
For more information, please contact news@mcs.az
The leader of the mobile communication industry of Azerbaijan and the biggest investor in the non-oil sector Azercell Telecom LLC was founded in 1996. With 48% share of Azerbaijan's mobile market Azercell's network covers 80% of the territory and 99,8% of population of the country. Currently, 4,5 million subscribers choose Azercell services. Azercell has pioneered an important number of innovations in Azerbaijan, including GSM technology, advance payment system, 24/7 Customer Care, online customer services, GPRS/EDGE, M2M, MobilBank, one-stop- shop service offices Azercell Express, mobile e-service "ASAN signature", etc. Azercell deployed first 4G – LTE services in Azerbaijan in 2012. According to the results of mobile network quality surveys of Global Wireless Solutions company and international systems specialized in wireless coverage mapping such as "Opensignal" and "Testmy.net", Azercell's network demonstrated the best results among the mobile operators of Azerbaijan.
--
Follow us on Twitter @AzerNewsAz
Category News