28 September 2016 11:44 (UTC+04:00)
4 347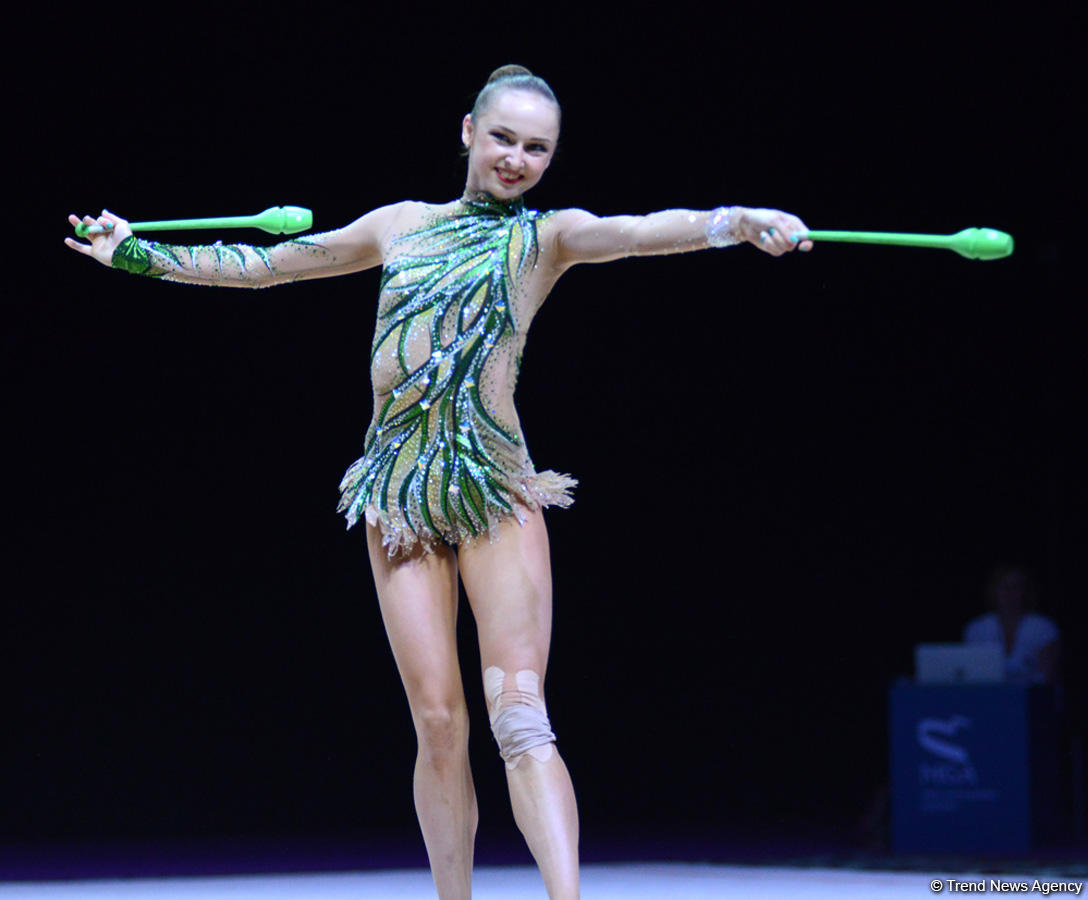 By Amina Nazarli
Gymnastics, which is growing with fantastic rate in Azerbaijan, has already gained a momentum and not conceding to other sports, which have already taken deep root in the country.
The country has become home for many significant international tournaments over the recent years. Azerbaijan Gymnastics Federation announced that Baku will host seven international gymnastics events within the first five months of the upcoming year.
The events will commence with three judges' courses. According to the rules, only one intercontinental and several international judges' courses are held in each gymnastics discipline during the new Olympic cycle. All judges have to obtain judging Brevet of the International Federation of Gymnastics (FIG) at these courses to be eligible to participate at the official competitions.
During the 2017-2020 Olympic Cycle, Baku will, for the first time, host the FIG Intercontinental Judges' Courses in Rhythmic Gymnastics on January 17-21, where the highest Brevet can be obtained.
This will be followed by the FIG International Judges' Courses in Rhythmic Gymnastics to be organized in Baku on January 26-30 this time in English.
The local and foreign judges will have an opportunity to confirm or upgrade their Brevets at the International Judges' Courses in Men's Artistic Gymnastics to be held on February 6-9. Before, such courses in this gymnastics discipline took place in the country in 2007.
Right after the judges' courses, Baku spectators, as it was in 2016, will have a chance to watch the FIG World Cup series, AGF Trophy competitions in 3 gymnastics disciplines (Trampoline Gymnastics – February 18-19, Artistic Gymnastics – March 16-19 and Rhythmic Gymnastics –April 28-30) with a participation of famous gymnasts.
Along with above-mentioned events, members of the FIG Council will gather in Baku on May 6-7 for the first time. Thus, the first important decisions of the next Olympic Cycle will be taken at Baku meeting.
Then, athletes from Islamic countries will compete in the events of three gymnastics disciplines (Men's Artistic Gymnastics, Women's Artistic Gymnastics, and Rhythmic Gymnastics) within the IV Islamic Solidarity Games to be held in Azerbaijan on May 12-22.

2015 was a very successful year for the national gymnastics, as the country gained 157 medals during last year.
Last year was remembered by the debut of the national gymnasts on the world arena. Thus, Azerbaijan Gymnastics Federation fulfilled its plan on gymnastics disciplines development and now, all seven gymnastics disciplines acknowledged by the International Federation of Gymnastics are being developed in the country.
The Azerbaijan Gymnastics Federation was acknowledged to be the best federation and the iconic 9,000-seat National Gymnastics Arena, designed to host all gymnastics disciplines declared the best Arena by the Azerbaijan Youth and Sports Ministry in the country last year.
--
Amina Nazarli is AzerNews' staff journalist, follow her on Twitter: @amina_nazarli

Follow us on Twitter @AzerNewsAz
Related News