12 July 2018 14:10 (UTC+04:00)
715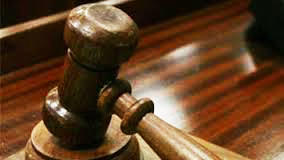 By Trend
The law court in Iran's southern province of Bushehr heard out a case of a poacher accused of illegally trapping birds during the closed season, and the judge handed down a unique and interesting judgment against him.
According to Hossein Delshab, the head of the provincial office of Department of Environment (DOE), after the authorities in the county of Dashti were provided with evidence of the poacher's illegal activities, the court ordered him to supply wild birds with 5,000 liters of fresh water per week during the summer.
The poacher, in coordination with Bushehr province's department of environment, must provide the birds with water at designated sites once a week.
He was found guilty of illegally trapping nine see-see partridges in the county of Dashti and harming the environment.
The DOE is among the most understaffed government organizations in Iran with only 2,600 park rangers employed to cover 17 million hectares of land under the department's protection. As per international norms every ranger is expected to monitor 1,000 hectares. In Iran every park warden has to patrol more than 6,000 hectares.
---
Follow us on Twitter @AzerNewsAz
Related News