2 March 2017 17:18 (UTC+04:00)
2 039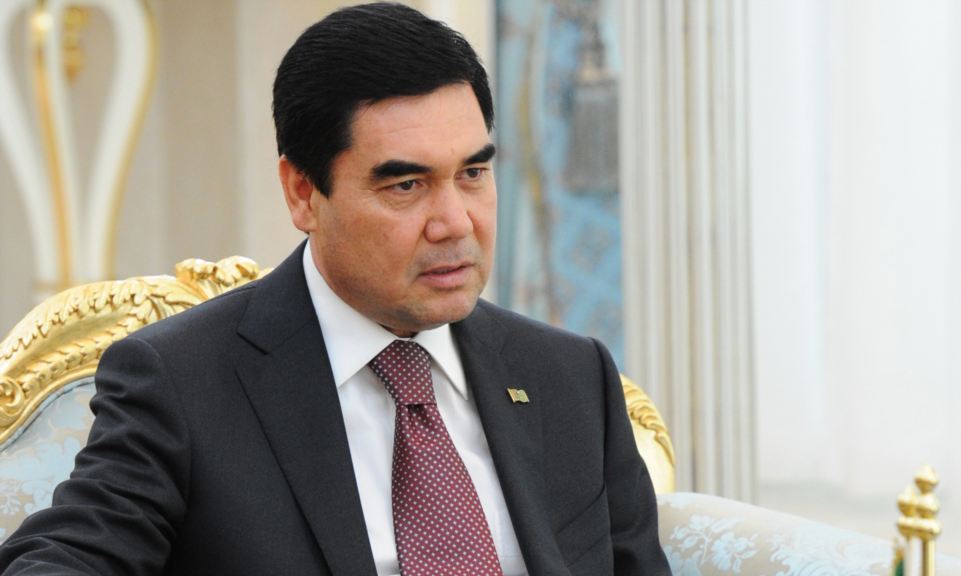 By Kamila Aliyeva
Turkmenistan aims at diversifying energy routes and finding new energy markets in order to lessen the dependence on exports to China.
Turkmenistan's energy strategy is based on the principles of diversity of energy flows and expansion of their geography, Turkmen President Gurbanguly Berdimuhamedov said during the thirteenth Economic Cooperation Organization (ECO) summit on "Connectivity for Regional Prosperity" in Islamabad on March 1.
The connectivity infrastructure – transport and transit, energy, oil and gas, communications corridors – were discussed at the summit.
Berdimuhamedov said in his speech that gas pipelines running from Turkmenistan to China and from Turkmenistan to Iran have been constructed in recent years and construction of the Turkmenistan-Afghanistan-Pakistan-India gas pipeline has launched, the Turkmen Dovlet Habarlary state news service reported.
The development of modern transport and communication system is one of the priorities of Turkmenistan's state policy.
The country initiates large-scale infrastructure projects and implements them jointly with foreign partners. Transnational railway Kazakhstan-Turkmenistan-Iran, Turkmenistan-Afghanistan-Tajikistan, the transit transport corridor Uzbekistan-Turkmenistan-Iran-Oman, Afghanistan-Turkmenistan-Azerbaijan-Georgia-Turkey are among these projects.
Ashgabat also initiated the creation of an international legal framework for reliable energy supply, which resulted in the unanimous adoption of a resolution on "Reliable and stable transit of energy and its role in ensuring sustainable development and international cooperation" by the UN General Assembly on December 19, 2008.
"Adoption of such an important document is one of the first steps towards creation of an international legal framework in global energy supply, or more precisely, its energy security," he said.
The participants included the presidents of Azerbaijan, Iran, Tajikistan, Turkey and Turkmenistan, prime ministers of Pakistan, Kazakhstan and Kyrgyzstan, deputy prime minister of Uzbekistan, and ambassador of Afghanistan. China, as an invited guest, was represented by its executive vice foreign minister.
ECO (Economic Cooperation Organization) is an alliance of ten countries. It is built on the backbone of a previously existing partnership – RCD, Regional Cooperation for Development – which was established by Turkey, Iran, and Pakistan in 1964, ceased its activity in 1979, and revived in 1984 and renamed ECO. After the breakup of the Soviet Union, seven new members joined ECO: Afghanistan, Azerbaijan, Kazakhstan, Kyrgyzstan, Tajikistan, Turkmenistan, and Uzbekistan. The purpose of the structure is to discuss ways to improve development and promote trade and investment opportunities in the region.
Turkmenistan's natural gas reserves rank fourth in the world after Iran, Russia, and Qatar, according to the report of British Petroleum (BP). Gazprom's decision to stop buying Turkmen gas since 2016 has exposed Turkmenistan to an "unbalanced" situation as Ashgabat has lost an energy partner and without a coherent strategy of diversification of export routes, China will consolidate its monopoly as the main buyer of Turkmen gas. This scenario has pushed the Turkmen Republic to immediately find new and alternative energy partners, accelerating the implementation of the western and eastern vectors of export.
---
Kamila Aliyeva is AzerNews' staff journalist, follow her on Twitter: @Kami_Aliyeva
Follow us on Twitter @AzerNewsAz
Related News