14 January 2018 10:00 (UTC+04:00)
2 835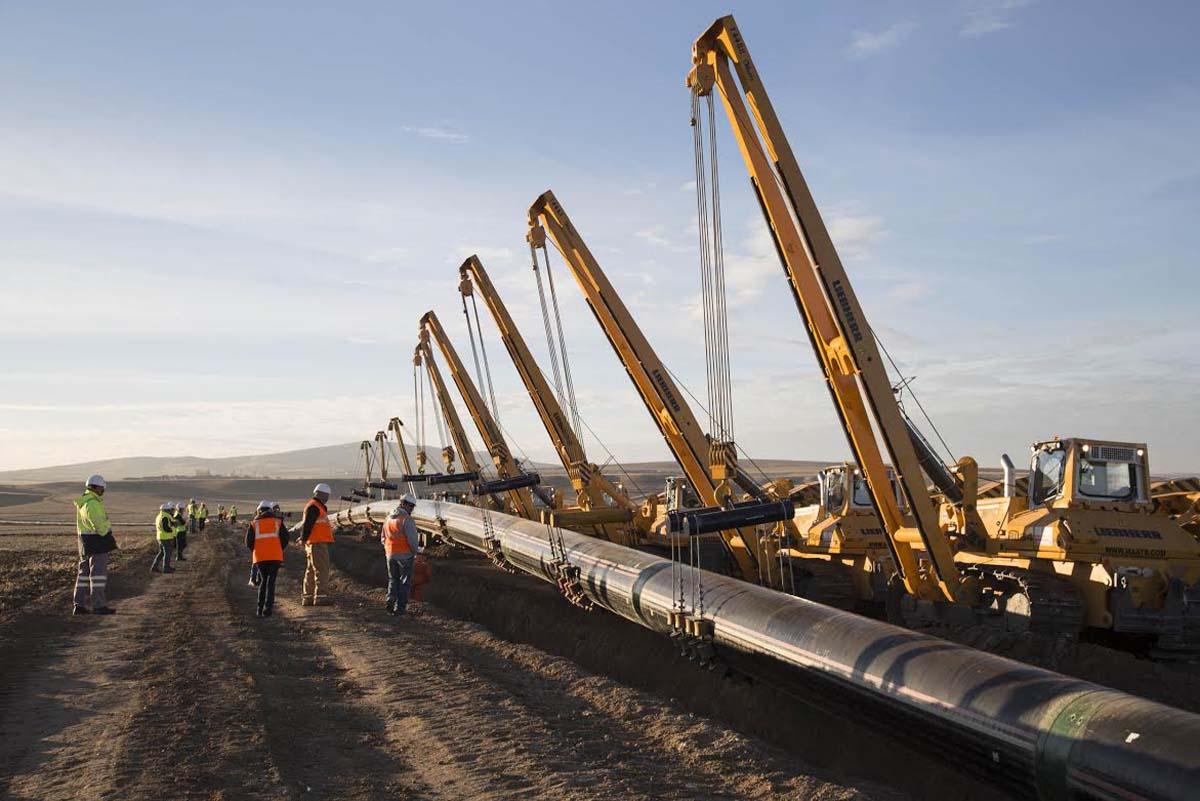 By Sara Israfilbayova
TANAP will not only boost competitiveness and create economic opportunities for people in Azerbaijan and Turkey, it will also support regional trade, improve connectivity, and support energy security in Turkey and in Europe, the World Bank Group told Azernews.
The WB said that specifically, the project aims to help Azerbaijan to diversify its gas export markets and Turkey to secure its energy supply.
"Reflecting the importance of the Southern Gas Corridor for all countries involved in the program, a number of international financial institutions have decided to support this program in addition to the World Bank Group," the organization underlined.
The WB pointed out that it is one of the highest infrastructure priorities for Azerbaijan, Georgia, Turkey and the countries in south-eastern Europe.
"Helping countries deliver on bold, ambitious investments like TANAP represents the World Bank Group's commitment to supporting country development priorities," the Bank noted.
The WB highlighted that it is providing financial support to Azerbaijan's investments in the Southern Gas Corridor Program because of its critical importance to Azerbaijan's development priorities.
"The project contributes to achieving the strategic objectives of the Bank's partnership with Azerbaijan, in particular, supporting stronger economic competitiveness, by integrating Azerbaijan with regional and European energy markets, strengthening its connectivity and transit role, and increasing its exports," according to the organization.
It also was noted that revenues that will be generated from gas production and transportation under this Program will be important for the country and its citizens.
The Southern Gas Corridor is one of the priority projects for the EU and provides for the transportation of 10 billion cubic meters of Azerbaijani gas from the Caspian region through Georgia and Turkey to Europe.

At the initial stage, the gas to be produced as part of the Stage 2 of development of Azerbaijan's Shah Deniz field is considered as the main source for the Southern Gas Corridor projects. Other sources can also connect to this project at a later stage.

As part of the Stage 2 of the Shah Deniz development, the gas will be exported to Turkey and European markets by expanding the South Caucasus Pipeline and the construction of Trans Anatolian Natural Gas Pipeline (TANAP) and Trans Adriatic Pipeline (TAP).
TANAP project envisages transportation of gas from Azerbaijan's Shah Deniz field to the western borders of Turkey. The gas will be delivered to Turkey in 2018 and after completion of the Trans Adriatic Pipeline's construction natural gas will be delivered to Europe in early 2020.
The length of TANAP is 1,850 kilometers, with an initial capacity of 16 billion cubic meters of gas. Around six billion cubic meters of this gas is meant to be delivered to Turkey, with the remaining volume to be supplied to Europe.
---
Follow us on Twitter @AzerNewsAz
Related News