Azerbaijan cancels daylight saving time - UPDATE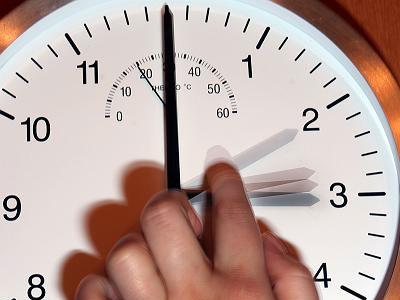 By Amina Nazarli
The Cabinet of Ministers of Azerbaijan has canceled daylight saving time, Trend reports on March 17.
Last week, the Azerbaijan National Sciences of Academy offered to abolish the practice of transition to daylight saving time, which the country experiences every last Sunday on March, since 1997.
The country was expected to switch to summer time by setting the clocks one hour forward at 04:00am on March 27, Sunday.
This issue was discussed at a meeting of the ANAS' Presidium, which was held with the participation of experts in astrophysics, energy, zoology, geophysics, geography, economics, ICT and other fields.
The practice was first introduced in Europe during the First World War. The idea was to take advantage of the longest summer days by gaining an extra hour of daylight and shortening the days in winter.
The concept was actually brought by American inventor and politician Benjamin Franklin, back in 1784. He suggested that starting the day earlier in summer will save a considerable number of candles.
Following the Cabinet's decision to cancel the daylight saving time, Azerbaijan Airlines announced that the company will adjust the schedule of flights.
AZAL announced that with a view to ensure timely arrivals at destinations, its all international flights will depart/ arrive at the Azerbaijani airports an hour before the time specified in the already purchased airline tickets.
The Heydar Aliyev International Airport urges AZAL's passengers, who have purchased tickets for the date from March 26, to come to the airport three hours before departure time shown on the ticket.
Meanwhile, Microsoft Azerbaijan announced that amendments to the time zone of Azerbaijan may be provided in the next update of Microsoft operating systems.
The company claimed that majority of user devices including computers and smart phones in Azerbaijan will automatically switch to daylight saving time, that's why they it recommended to pay attention and adjust the time manually.
"We have not been previously notified of the decision. But if we get a formal appeal to take the necessary measures in this regard, we will notify the head office of Microsoft, so that they take into account the new time zone for Azerbaijan in the next update of the operating system. We hope that the issue of the update for the time zone of Azerbaijan in the Microsoft products will be solved for the next transition to winter time," the company said.
--
Follow us on Twitter @AzerNewsAz