11 January 2016 11:21 (UTC+04:00)
1 740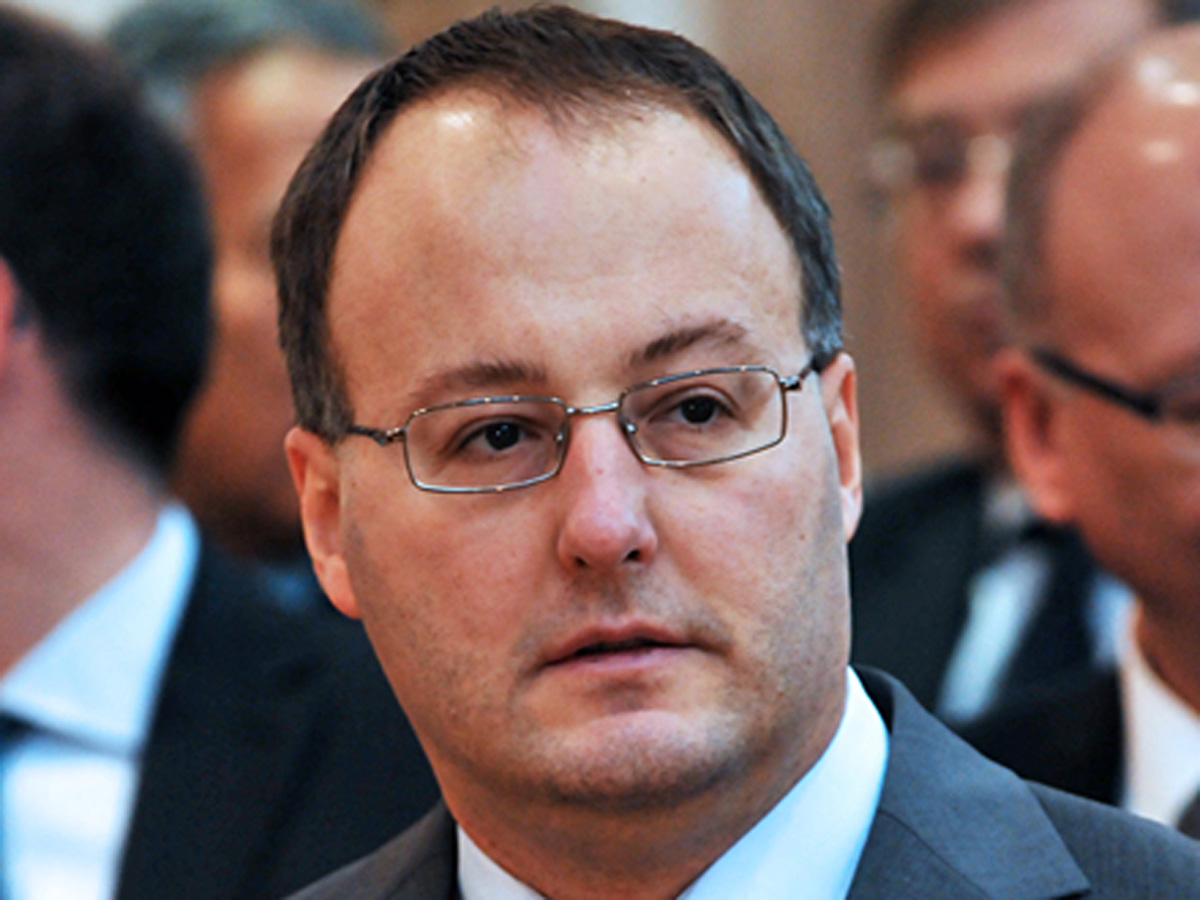 Cooperation between Azerbaijan and NATO continues to successfully develop, Romanian ambassador, NATO resident coordinator in Azerbaijan Daniel Cristian Ciobanu told reporters.
He made the remarks within the framework of the winter session of NATO International School of Azerbaijan (NISA).
NISA Winter Session on Cyber Security has started in Baku Jan.11. Participants of the event were provided general information on the topic discussed, it was noted that cybercrime inflicts damage estimated at several billion dollars. Then, discussions were held.
NISA Winter Session will end on January 15.
The Romanian ambassador at the session stressed the strategic importance of the partnership between Azerbaijan and NATO.
"In July, Warsaw will host the NATO summit, and we hope that Azerbaijan will be represented there at the highest level," he said.
The NATO summit will be held in Warsaw on July 8-9, 2016. The previous summit was held in September 2014 in Wales.
Romania fulfills the mandate of NATO Contact Point Embassy in the Azerbaijan for the fourth time in a row and vowed to continue its efforts for promoting the benefits of NATO-Azerbaijan partnership.
NATO and Azerbaijan are actively cooperating on democratic, institutional, and military reforms, and enjoy practical cooperation in various areas. The cooperation plan between Azerbaijan and the NATO is set out in the Individual Partnership Action Plan (IPAP) on Azerbaijan.
Azerbaijan aspires to achieve Euro-Atlantic standards and get closer to Euro-Atlantic institutions. In this regard, supporting reform in the security sector and establishing democratic institutions are the key elements of the NATO-Azerbaijan cooperation.
---
Follow us on Twitter @AzerNewsAz