7 October 2013 19:37 (UTC+04:00)
1 281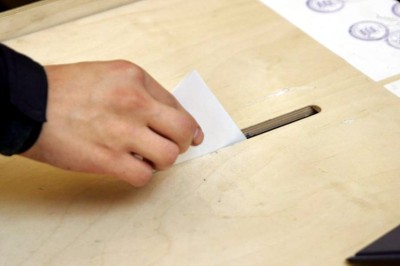 By Aynur Jafarova
Azerbaijan is on the threshold of an important and historic event. Azerbaijani citizens will go the polls on October 9 to elect their president for a five-year term through general, direct and equal elections, by free, private and secret voting.
The election campaigning of the presidential candidates will end on October 8, 24 hours before the polling starts at 08:00 on election day.
The Central Election Commission (CEC) is taking a number of important steps to improve the election system and ensure the conduct of democratic, transparent, free and fair elections in Azerbaijan. It has installed web cameras in 1,000 polling stations across the country.
Some countries require registration to obtain permission to follow the voting process through web cameras. But there are no restrictions in Azerbaijan in this regard. Any citizens will be able to follow the voting process online by accessing the following websites: cec.gov.az; infocenter.gov.az; e-gov.az. It will also be possible to follow the voting process via smartphone mobile devices.
The preparations for the elections have been essentially completed. On October 6 all the ballot papers for the presidential elections were delivered to polling stations.
Azerbaijan has provided all the conditions for the voting of Azerbaijanis who live abroad. Foreign Ministry spokesman Elman Abdullayev said on October 7 that 12,000 voters will vote in 38 polling stations created under the Azerbaijani embassies abroad.
According to Abdullayev, the bulletins, protocols and other materials have already been delivered to the polling stations abroad. The Azerbaijani Foreign Ministry keeps the election issue in focus and has provided the embassies with relevant instructions.
Members of the diplomatic missions accredited abroad have been mobilized to enforce the voting rights of their fellow citizens in the presidential elections, Abdullayev said.
He also said that the largest number of Azerbaijani voters temporarily living abroad falls to the countries of the Commonwealth of Independent States (CIS).
Mehman Sadikhov, the head of Public Relations Department of the Justice Ministry's Penitentiary Service, said 26 polling stations have been established in all bodies of the Penitentiary Service.
Azerbaijan State Caspian Shipping Company spokesman Vugar Sadikhov said that the company has created all the necessary conditions for ensuring the voting process aboard the ships which will be at sea on election day.
The state energy company SOCAR as well as British energy giant BP will also provide all the necessary conditions for the voting of workers who will be at sea on this day.
As for the monitoring of the presidential elections in Azerbaijan, the poll will be observed by a CIS short-term observation mission headed by the organization's Executive Secretary Sergey Lebedev, a mission of the OSCE Office for Democratic Institutions and Human Rights (ODIHR), a delegation of the Parliamentary Assembly of the Council of Europe (PACE), a GUAM mission headed by Secretary General Valeri Chechelashvili, as well as a delegation of members of the European Parliament (MEPs).
Related News