Two Azerbaijani citizens freed in Iran to return home soon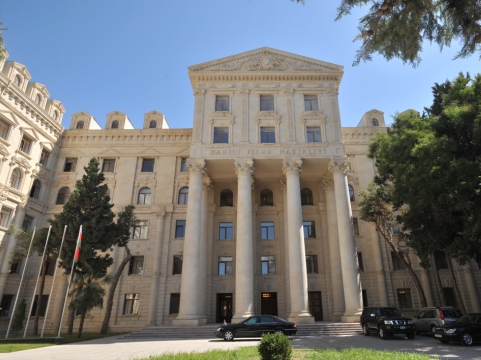 Researcher at the Institute of Literature of the Azerbaijani National Academy of Sciences Khalida Ismayilova (Khalida Khalid) and her driver Shamhal Huseynov have been freed in Iran and transferred to the Azerbaijani side, spokesman for the Azerbaijani Foreign Ministry Elman Abduallyev said on June 3.
According to the information, they will return to Azerbaijan soon.
Orientalist Khalida Khalid and her assistant Huseynov were arrested in Tabriz on April 30 by the employees of the Iranian Ministry of Information, Security and Intelligence, the Iranian media reported earlier.
Azerbaijan has delivered two notes to the Iranian Foreign Ministry in connection with the detention of its citizens.