Presidential aide: Azerbaijan to further contribute to NATO-Russia dialogue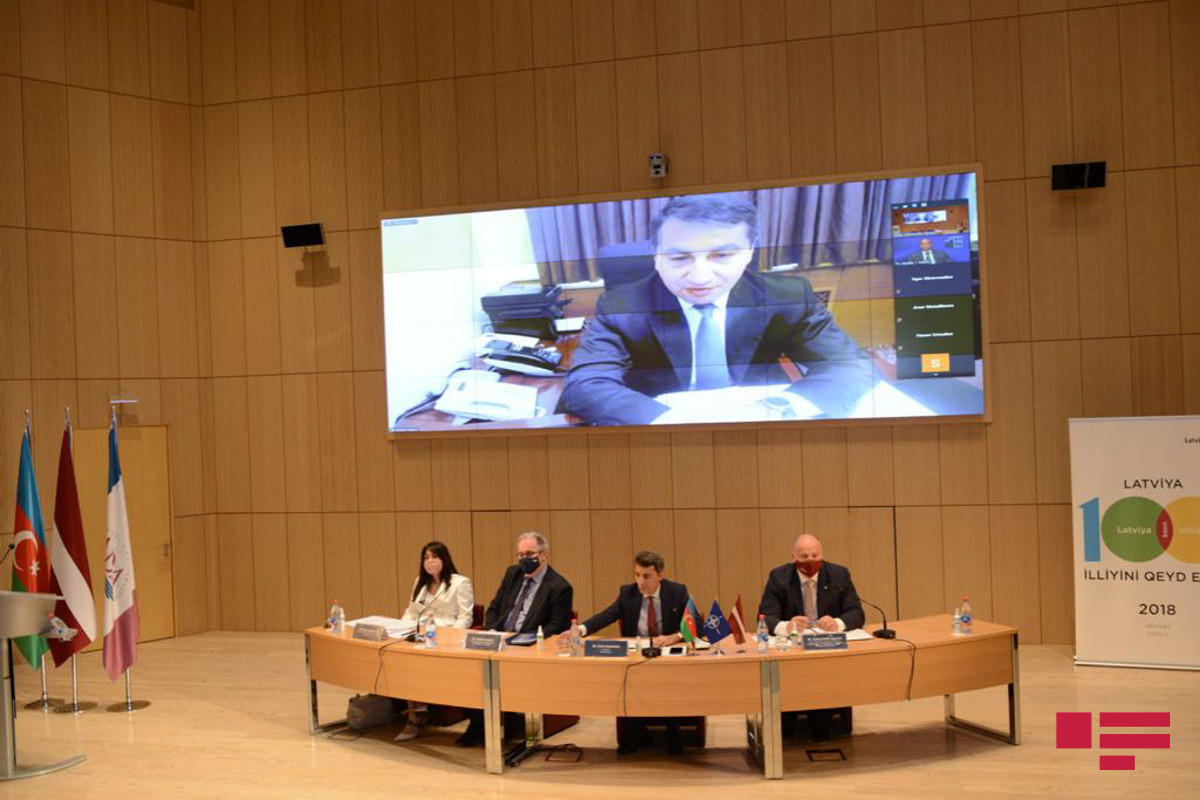 By Vugar Khalilov
Azerbaijan's Presidential Aide Hikmat Hajiyev has said that Azerbaijan will continue to make its contribution to the political dialogue between NATO and Russia.
Addressing an international conference titled "Azerbaijan's contribution to the Euro-Atlantic Peace and Security" on June 16, Hajiyev said that Azerbaijan's capital Baku has hosted high-level meetings between the sides.
Hajiyev noted that Azerbaijan welcomes NATO's active role in ensuring and maintaining international peace and security, adding that Baku "is committed to the fundamental principles of partnership within the existing agreements."
Hajiyev also expressed Azerbaijan's interest in cooperation with NATO.
"We want further expansion of political dialogue and cooperation with NATO. We highly appreciate durable dialogue with NATO countries. I visited NATO Head Quarters recently, we had interesting, important discussions, we informed on the situation after the conflict in Southern Caucasus. We have successful cooperation with NATO in practical cooperation field besides political dialogue. As an example of this, Azerbaijan contributes to protection of peace and security in Afghanistan. Azerbaijan also provides logistical support to NATO by air," said Hajiyev.
Highlighting that Azerbaijan's main goal is cooperation and dialogue in international relations, Hajiyev reminded that Baku has made very active initiatives to develop relations with other countries.
The conference has been organized jointly by the Latvian Embassy and the ADA University.