Deputy PM: Azerbaijan became strong country with strong army [PHOTO]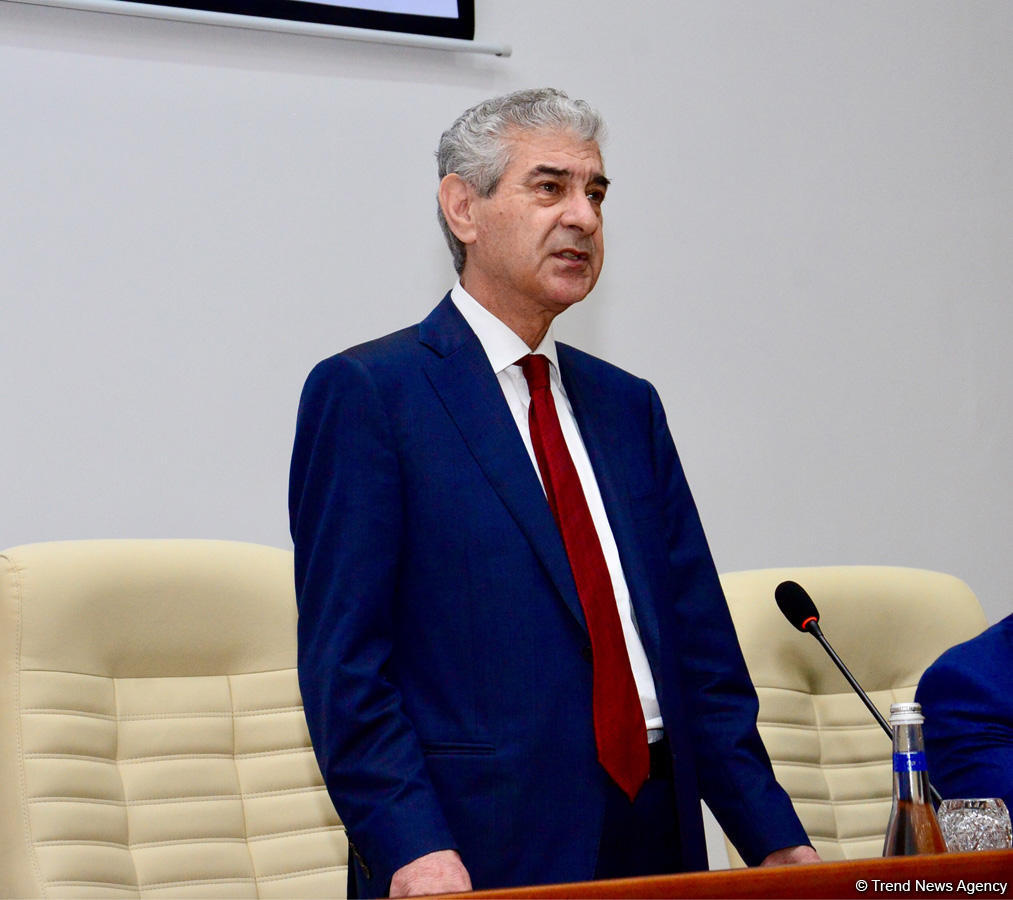 By Trend
Azerbaijan's ruling New Azerbaijan Party held an event dedicated to the National Salvation Day - June 15.
Azerbaijan's deputy prime minister, Deputy Chairman and Executive Secretary of the party Ali Ahmadov noted in his opening speech that this day, which marks the return of the national leader Heydar Aliyev, opened new pages in the history of Azerbaijan and put an end to the troubled days.
"Azerbaijan regained its independence but faced troubling processes that were threatening the country's future," he said. "Those who were in power that time failed to ensure stability in the country, instability prevailed in the country, the economy was regressing, unsuccessful foreign policy created a threat of Azerbaijan's isolation, as a result of the Armenian aggression Azerbaijan lost its lands. There was a crisis in all spheres. Naturally, the Azerbaijani people were worrying about these processes, they understood that only Heydar Aliyev could save the country from this situation and invited him to Baku on June 9. Heydar Aliyev returned to Baku on June 9 and was elected chairman of the parliament on June 15."
"Thus, Azerbaijan started taking steps to ensure stability, and first of all this stability was restored, further loss of the country's territories was prevented, the economic recession was stopped, and so everything that the people expected was implemented with the return of Heydar Aliyev. Azerbaijan returned to normal life and serious reforms started in all spheres."
Ali Ahmadov stressed that after Heydar Aliyev's return, the strategy that led to Azerbaijan's current development started to be implemented.
"Under the leadership of President Ilham Aliyev, Azerbaijan continued successful development," Ahmadov added. "Azerbaijan has become a strong country, it has a strong army, and I think that the Azerbaijani people will live even better."
---
Follow us on Twitter @AzerNewsAz