16 September 2016 11:14 (UTC+04:00)
26 677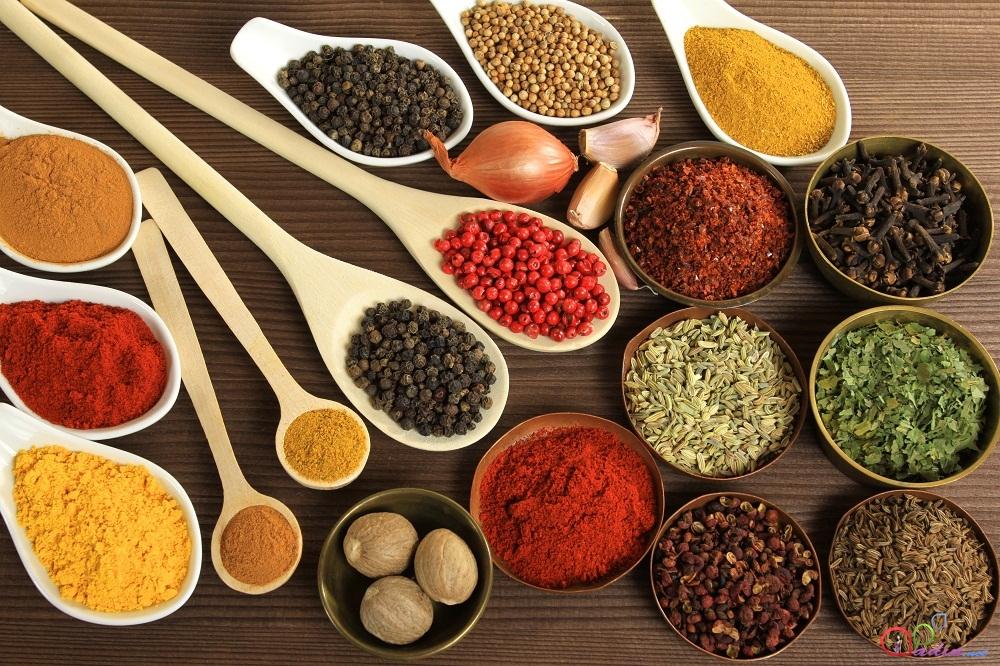 By Amina Nazarli
The national cuisine of Azerbaijan is rich, quite varied and tasteful. Ancient traditions of cooking in the Land of Fire date back to early centuries, but the true secret of this magnificent cuisine is the splendid nature, bestowing organic fruits and vegetables almost all year round. The originality of dishes and utensils, and a variety of cooking chambers such as tendir and kyulfa add a special color to the meals in Azerbaijan, making them out of rivalry.
Azerbaijani cuisine is really distinctive and unique. The most prominent representative of the eastern cuisine is loved outside the country. It is difficult to name the true reason for such recognition, but variety of spices are indeed one, though not the only, component for the deserved fame.
Spices and herbs are an inevitable part of every cuisine. It is worth to note that in the Azerbaijani cuisine all sorts of spices and herbs are widely used.
The national pride of Azerbaijan are spices such as sumac, saffron, carnation, cardamom, turmeric, cinnamon, fennel and others. It is necessary to elaborate some spices that complement the dishes, and give them a special flavor and amazing aroma. In this regard, it is worth to make an accent on sumac and saffron.
Sumac is used for giving a sour taste to flour and meat foods. It's quite difficult to imagine national cuisine without this dark red spice, which is frequently used in everything from dry rubs, marinades, and dressing.
The sour flavor is very nice sprinkled on fish, chicken, over salad dressings, plov (pilaf) and of course qutab, a sort of pancake with different stuffing. The flowering plant gives the dish a sour taste and is often used instead of lemon.
It's is usually served with herbed yoghurt, greens and extraordinary spice that enhances the flavours of foods. The spice is sprinkled over food before serving.
Essential in the cooking of the East courtiers, sumac is the fruit of a shrub that grows in dry, rocky places. The berries are dried and crushed to a deep, wine-red powder.
Delicious spice that has more than 250 species grows in Azerbaijani regions such as Guba, Lankaran, Mingachevir, Sheki and Zagatala.
Sumacs are shrubs and small trees that can reach a height of 1–10 m (3.3–32.8 ft). They are spirally arranged and are usually pinnately compound. The flowers are in dense panicle or spikes 5–30 centimeters (2.0–11.8 in) long, each flower very small, greenish, creamy white or red, with five petals.
Antioxidants are one of the biggest health benefits of the spice. It neutralizes the free radicals that can cause cancer, heart disease, and signs of aging. Sumac is full of Vitamin that protect body from degenerative diseases including cardiovascular diseases, stroke and diabetes.
The plant has also good anti-inflammatory properties. It helps in reducing fever. The spice works great for arthritis, skin inflammation, and respiratory problems such as bronchitis, colds, and flues.
Poultice made of its leaves is used to treat skin rashes.
The king of spice -- saffron, is the most valuable flavoring in the world. It is the only spice whose price has remained very high for thousands of years. Azerbaijan is also a home for this spice, the value of which has been equated to gold for over 4,000 years.
Azerbaijani people very often use saffron in their cuisine. Most of dishes served on holidays are cooked with this spice. The spice makes dishes refined and unrepeatable. Any plov can be delicate with use of just a few drops of this precious spice.
Besides all this, Azerbaijanis prefer black and allspice, ginger, nutmeg, cloves, cinnamon, mint and anise.
--
Amina Nazarli is AzerNews' staff journalist, follow her on Twitter: @amina_nazarli
Follow us on Twitter @AzerNewsAz
Category News