Artist Olympia Scarry to present solo exhibition in Baku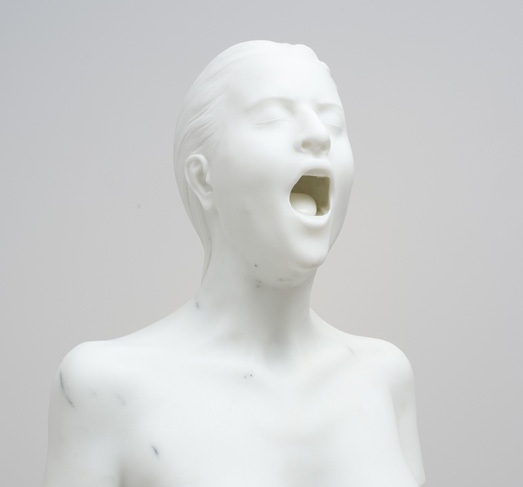 By Nigar Orujova
Gazelli Art House in Baku will present the first solo exhibition of young Swiss artist Olympia Scarry on September 21.
According to Gazelli Art House, the "Self graph" solo show will feature new works focusing on self-exploration, one of which is the self graph, a series of self-portraits in which the "Self" is capitalized.
The artist professes an interest in "putting physiology and psychology on the same page," transforming the everyday processes of the body into automatic drawings, which explore the intersection between self-deception and biological truth.
Olympia Scarry lives and works in New York. Her discipline in Psychology is always a driving force in her creations as in her new body of work, which focuses on the examination of reality and the self.
Scarry captures actions and reactions to moments of frustration and boredom and turns them into something tangible as in the marble "Bubble Wrap Painting".
Often Scarry's objects frustrate expectations by rendering habitual urges impossible or by glorifying an involuntary response such as a boring "Yawn".
Scarry has, to date, exhibited in group shows at the Barbican, Art Basel Miami and the Venice Biennale, and has mounted a solo show at The Conduits in Milan.
The exhibition will last until November 30.
Gazelli Art Houses in Baku and London were founded by Mila Askerova, who was born and raised in Azerbaijan before moving to Istanbul and later settling in London.
Gazelli Art House sees its major goal in setting up dialogue between artists, writers, experts, students and art lovers through exhibitions, meetings, workshops, and tours.