13 October 2017 12:11 (UTC+04:00)
929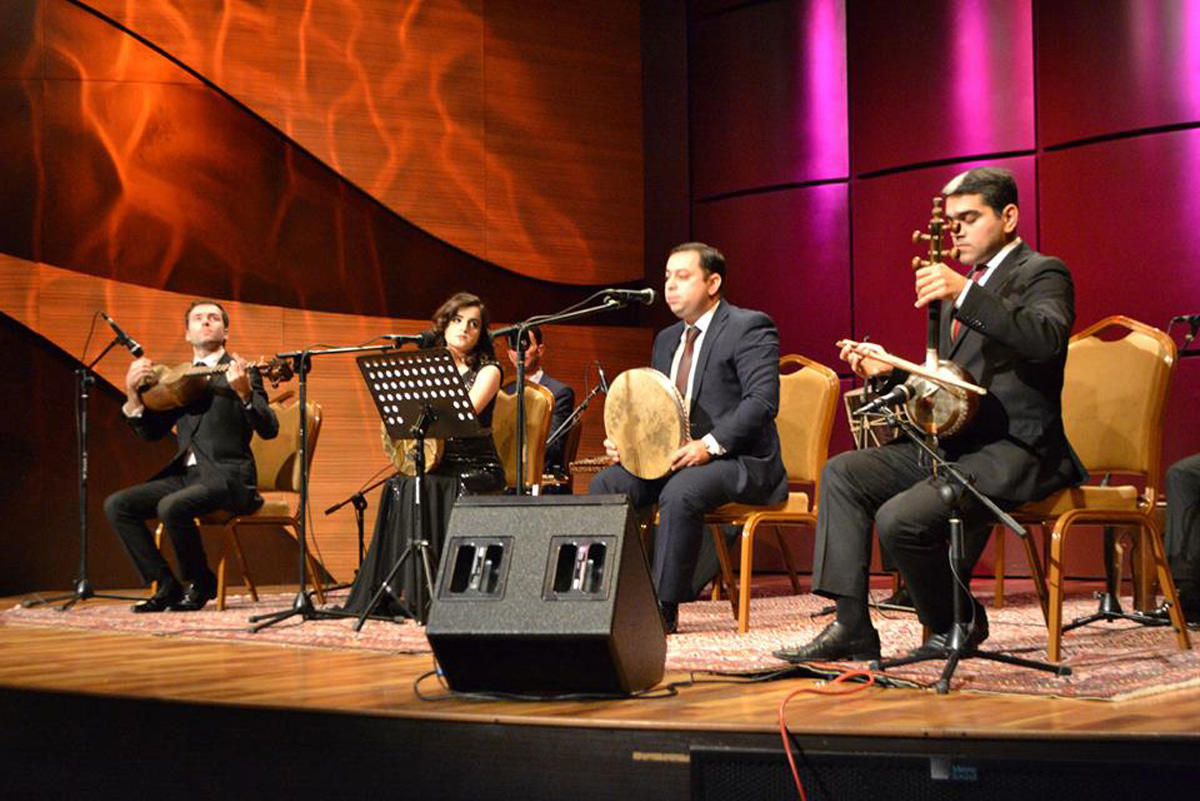 By Laman Ismayilova
International Mugham Center started a new season of the evenings of mugham on October 11.
The project, organized by the International Mugham Center in Baku, will give the audience unforgettable experience.
This time, guests enjoyed mughams "Bayati-Kurd" and "Mahur-Hindi", Trend Life reported.
The evening was hosted by Gazanfar Abbasov who stressed that mugham has deep roots in the history of Azerbaijani people. He said that all mugham modes differ from each other. They bring the listener deeper into the emotions.
Further, Khanende Huseyn Melikov and Kamilya Nabieva performed "Mahur-Hindi", and Abgul Mirzaliyeva performed "Bayaty-Kurd". The performance was accompanied by the instrumental ensemble "Mugham", which included art director, honored artist Sahib Pashazade (tar), Honored Artist Togrul Asadullayev (kamancha), Honored Artist Chinara Heydarov (canon), Shafa Kerimov (ud), Azad Alimammadov (balaban) and Emin Jabrayilov (naghaara).
The new season will run until December 27. There will be evenings devoted to various areas of mugham, including " Orta Mahur", "Rahab" (November 1), " Bayatı-Qacar" and " Şahnaz" (November 15), " Qatar", "Dəşti", " Mirzə Hüseyn Segahı" (November 29), "Xaric Segah" (December 6), " Heyratı", " Mənsuriyyə", " Qarabağ şikəstəsi", " Osmanlı", " Heydəri", " Simayi-Şəms" (December 13), " Ovşarı" and "Arazbarı" (December 27).
Tickets can be purchased at all ticket offices of the city, ASAN Service centers and website www.iticket.az.
As part of the project, concerts devoted to the Azerbaijani mugham modes, including Rast, Shur, Segah, Chahargyah, Bayati-Shiraz, Shushter and Humayun were held from May 16 to 30 June.
Media partners of the event are Trend.az, Day.az, Milli.az, Azernews.az, Mədəniyyət (Culture)TV, Azerbaijani radio, journal "Baku".
Mugham, which was recognized by UNESCO mugam as a Masterpiece of Oral and Intangible Cultural Heritage of Humanity in 2003, is perceived by Azerbaijanis as one of the main spiritual values of the nation.
One of the most valuable monuments of the material and spiritual culture of the nation contains seven main modes - Rast, Shur, Segah (are especially common), Shushtar, Bayaty-Shiraz, Chahargah, Humayun and three collateral kinds - shahnaz, sarendj, chargah in some other form.
The short selection of Azerbaijani mugham played in balaban, national wind instrument was included on the Voyager Golden Record, attached to the Voyager spacecraft as representing world music, included among many cultural achievements of humanity.
---
Laman Ismayilova is AzerNews' staff journalist, follow her on Twitter: @Lam_Ismayilova
Follow us on Twitter @AzerNewsAz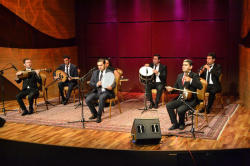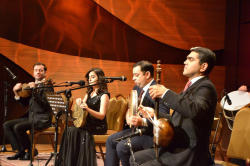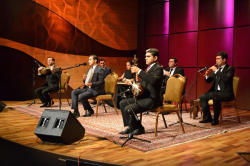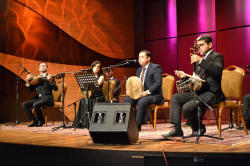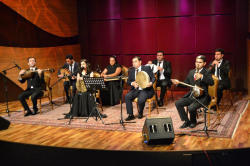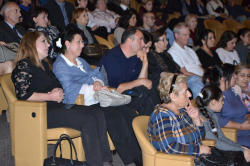 Related News