12 November 2014 17:24 (UTC+04:00)
942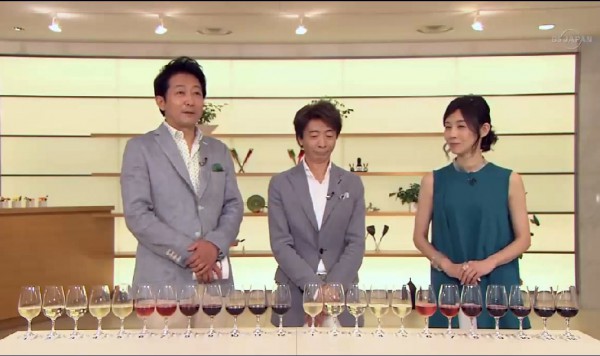 By Amina Nazarli
Japan's experts picked up the Azerbaijani wine among other wines produced by 12 countries in Genesis TV show broadcasted on the BS Japan channel.
Manga painter Sheizo Vatashe and writer Eri Muraokay, famous wine experts as well as actor Tatsumi Takuro favored the Azerbaijani and Australian wines among the ones from France, Argentina, Spain, Italy, Columbia, USA, Japan, New Zealand, South African Republic.
They said Saperavi wine from Azerbaijan has a unique aroma and taste.
Show host Takuro noted that the Japanese love the Azerbaijani wine because of its aroma and bouquet.
The culture of wine production in Azerbaijan has at least a seven thousand-year history.
Wine is produced in several regions of Azerbaijan. Vineyards are found at the foothills of the Caucasus Mountains and in the Kur-Araz lowlands. In the 21st century, Ganja, Nagorno-Karabakh, Shirvan and Nakhchivan have emerged as centers of wine production in Azerbaijan.
Vineyards in these regions account for about 7 percent of the country's cultivated land. The regions are famous for 17 wines and 16 table grape varieties.
Currently, there are nearly 10 wineries and vineyards producing wine in the country.
Among the grape varieties used to produce Azerbaijani wine are Pinot Noir, Rkatsiteli, Pinot Blanc, Aligote, Matrassa, Podarok Magaracha, Pervenets Magaracha, Ranni Magaracha, Doina, Viorica, and Kishmish Moldavski.
Local grape varieties in Azerbaijan include White Shani, Derbendi, Nail, Bayanshire, Gamashara, Ganja Pink, Bendi, Madrasa, Black Shani, Zeynabi, Misgali, Khindogni, Agdam Kechiemdzheyi, Tebrizi, and Marandi.
Related News