18 April 2019 18:40 (UTC+04:00)
9 537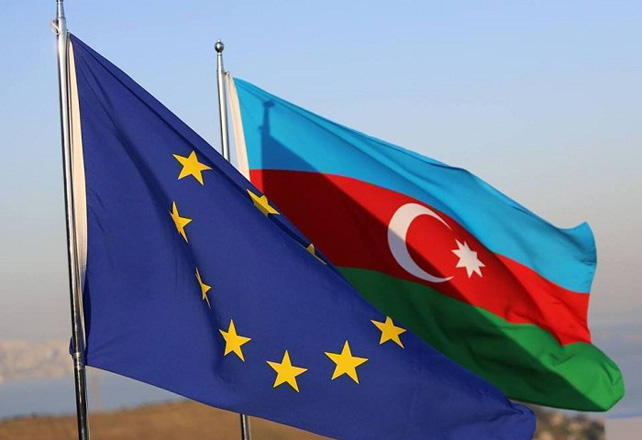 By Leman Mammadova
European Union is keen to actively cooperate with Azerbaijan to achieve remarkable developments in many spheres in the country.
The EU plans to allocate $5-10 million to Azerbaijan if the country joins the Europe Energy Efficiency and Environment Partnership (E5P) project, Michael Rupp, head of the sector for connectivity in the Eastern Partnership countries of the European Commission's Directorate-General for Neighborhood and Enlargement Negotiations, told Trend.
"The E5P Fund, managed by the European Bank for Reconstruction and Development (EBRD), is a major regional program that includes all of the Eastern Partnership countries except for Azerbaijan. Negotiations are currently underway. We expect concrete proposals from the Azerbaijani government and are ready to assist if needed," he noted.
Rupp stressed that solar energy supply for buildings is among the main directions of cooperation offered to Azerbaijan, which will help save energy.
Launched in 2009, the E5P is a 200 million-euro multi-donor fund that promotes energy efficiency and environmental projects aimed at improving and preserving nature in Eastern Partnership countries. Grants blended with loans from international financing institutions are used to support municipal sector projects.
E5P investments are financial measures to improve existing infrastructure in order to reduce energy consumption and other operating costs. This is expected to create the conditions that allow for institutional reforms such as consumption-based billing and to help increase people's motivation to save energy.
The E5P fund merges financial contributions from the EU and a group of 21 nations (including the beneficiary countries) which are then used to attract national funds and loans from international financial institutions. EBRD acts as the fund manager of E5P on behalf of its donors and participating international financing institutions.
Grants target to reduce energy use, pollution, and greenhouse gas emissions, and other harmful greenhouse gases, as well as to promote policy dialogue.
Projects demonstrating their potential for energy saving, capacity to reduce pollution are considered to be eligible for grant support. Supported projects include district heating, solid waste management, street lighting, local transport and the insulation of public buildings.
The E5P is operating in Ukraine since 2010, while it began its activities in Armenia, Georgia and Moldova since 2014 and in Belarus since 2017. The fund is looking at opportunities to cooperate with Azerbaijan.
Recently, EU allocated around 8.8 million euros for the implementation of the EU4Climate regional project on combating climate change, 830,000 euros of which accounted for the projects in Azerbaijan. The EU4Climate project is being implemented to help the Eastern Partnership countries to combat climate change, prepare a strategy for the development of preventive measures in this area, as well as to help integrate climate change issues into the main policy of states.
---
Leman Mammadova is AzerNews' staff journalist, follow her on Twitter: @leman_888
Follow us on Twitter @AzerNewsAz
Category News