14 February 2019 12:52 (UTC+04:00)
1 399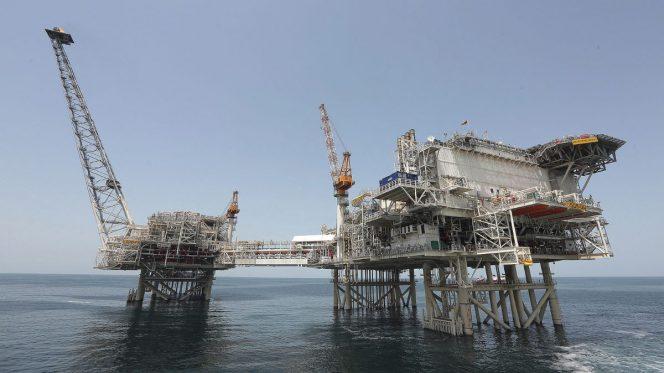 By Mirsaid Ibrahimzade
Capital expenditures amounted to $1.44 billion, which is two times less than in 2017.
In 2018, operating expenses for the activities of the Shah Deniz field project amounted to more than $ 578 million.
BP-Azerbaijan notes that this is $127 million or 28.16 percent more than in 2017, Report.az informs.
Shah Deniz is a giant gas condensate field which was discovered in 1999. Its reserves are estimated at 1.2 trillion cubic meters of gas and 240 million tons of condensates. Within the second stage of field development, the volume of gas production can be increased to 24 billion cubic meters per year, according to forecasts.
The Shah Deniz gas field is still the biggest discovery of BP after the Prudhoe Bay oilfield in Alaska. SOFAZ (Azerbaijani Oil Fund) has so far earned $ 2.5 billion from the development of Shah Deniz.
The field is operated by BP which has a share of 28.8 percent. Other partners include TPAO (19 percent), SOCAR (16.7 percent), Petronas (15.5 percent), LUKoil (10 percent) and NIOC (10 percent).
Shah Deniz Consortium has spent $ 1.558 billion on the development project of the Shah Deniz gas condensate field located in the Azerbaijani sector of the Caspian Sea.
The agreement on the exploration, development and shared production of promising areas of Shah Deniz was signed on June 4, 1996. The agreement on the division of production was ratified on October 17, 1996.
It is also noted that the large proportion of capital expenditures are related to the Shah Deniz 2 which is giant project that will add a further 16 billion cubic meters per year (bcma) of gas production.
Around $28 billion in capital investment will be required to produce the gas and transport it to the Georgia-Turkey border. From there, additional pipeline systems will deliver 6 bcma of gas to Turkey and a further 10 bcma of gas to markets in Europe, via a route known as the Southern Gas Corridor. Shah Deniz gas will travel 3,500 kilometres, to elevations of over 2,500 metres, and over 800 metres below the sea.
Shah Deniz 2, one of the largest gas developments in the world, will help increase European energy security by bringing Caspian gas resources to markets in Europe for the very first time.
--
Follow us on Twitter @AzerNewsAz
Related News