12 October 2018 18:13 (UTC+04:00)
1 631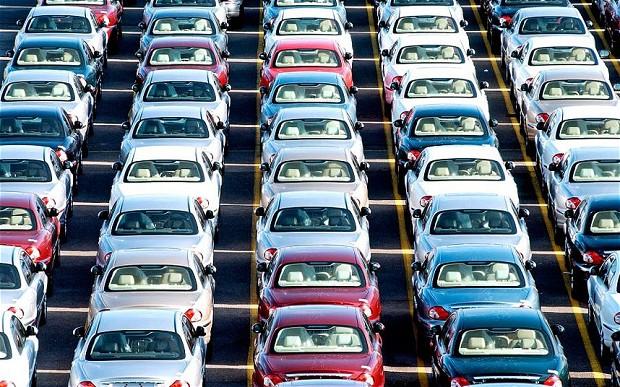 By Sara Israfilbayova
Azerbaijan imported 16,382 vehicles in January-September 2018, which is by 9,739 units or 2.5 times more than the indicator of the same period of last year.
Among the cars imported into the country, 110 units or 0.67 percent are motor vehicles intended for the carriage of 10 people or more, including the driver, 14,680 or 89.61 percent - cars and other motor vehicles intended for the transport of people, 1,507 or 9.2 percent - motor vehicles intended for the carriage of goods, 85 or 0.52 percent - motor vehicles of a special purpose, according to the State Customs Committee.
Azerbaijan is eager to eliminate dependence on imported cars and at the same time to create opportunities for exports.
The country, which is currently working to develop its car manufacturing industry and encouraging interior purchases within the country, is developing its own automobile manufacturing market.
The country will produce cars jointly with Iran and will soon launch manufacture of cars in the Neftchala Industrial District. The plant will operate on the basis of joint project of AzEuroCar LLC and Iran's largest car manufacturer Iran Khodro. The opening of plant, that was originally scheduled to open in June, was rescheduled for August because of the cold winter causing delays in the process of construction.
The plant with a capacity of about 10,000 cars per year initially will produce four Iranian car brands – Dena, Runna, Soren and Samand.
Production of some spare parts is planned in local factories. It is planned to make proposals to the plants. The production of spare parts will launch if the plants receive positive feedback from the Iranian company.
A major Iranian automaker Iran Khodro and Azerbaijani company Azeurocar (subsidiary of AzerMash) signed an agreement on August 6, 2016 to establish a joint automobile plant in the Neftchala Industrial Zone. The total cost of the project is estimated at 24 million manats ($14.12 million). Azerbaijani company invested 75 percent in the factory, and the Iranian side covered 25 percent.
The plant intends to cooperate with the Sumgayit Industrial Park and SOCAR's new plant. Some 20 percent of the vehicles will be exported to CIS and Central Asian countries.
The Azerbaijan-Iran automobile factory Khazar started production of the first cars in early April.
The plant produces cars under the brand name of Khazar, and a number of models of Peugeot and Renault will also be assembled there. The annual capacity of the plant is about 10,000 cars. In the future the cars can be delivered to Ukraine, Russia and Central Asian countries.
---
Sara Israfilbayova is AzerNews' staff journalist, follow her on Twitter: @Sara_999Is
Follow us on Twitter @AzerNewsAz
Category News