1 September 2018 12:25 (UTC+04:00)
3 541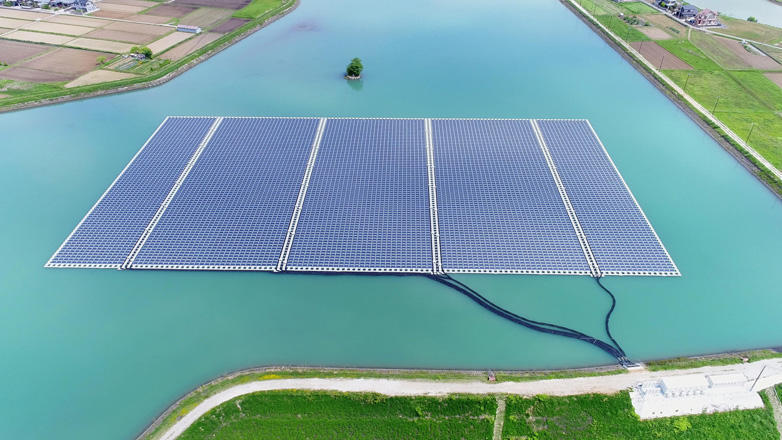 By Trend
The Asian Development Bank (ADB) has allocated $3 million of technical assistance for the development of solar energy in Azerbaijan, Kyrgyzstan and Afghanistan.
The Floating Solar Energy Development project was approved by ADB Board of Directors on August 17, 2018. It involves technical assistance for the creation of floating solar plants in the three countries. ADB experts are sure that this will contribute to the diversification of energy sources, increase energy security and reduce harmful emissions.
"The availability, suitability, and cost of land for solar energy are additional constraints to its development," the ADB said in a message. "Land with competing uses, such as agriculture and housing, is expensive, and hilly terrains are costly to develop and prepare for land-based solar projects. However, the countries have large lakes and reservoirs with perennially sunlit surfaces. The installation of floating solar plants on these water bodies optimizes the use of water and solar resources, diversifies the energy mix, enhances energy security, and avoids emissions."
The power capacity of Azerbaijan's energy system is more than 6,000 megawatts. At the same time, the potential of renewable energy sources in the country is over 25,300 megavolts-amperes, according to experts. Most of the country's potential in this sphere accounts for solar energy.
The State Agency on Alternative and Renewable Energy Sources of Azerbaijan plans to implement 23 projects worth about 13 million manats as part of the Strategic Roadmap for the Development of Public Utilities (Electric and Thermal Energy, Water and Gas) in 2018-2020.
ADB was founded in 1966 and 67 states are its members. The bank's headquarters is located in Manila, Philippines.
Azerbaijan became an ADB member in 1999. The country's share in the bank's capital is 0.5 percent.
Category News