13 February 2018 12:02 (UTC+04:00)
3 262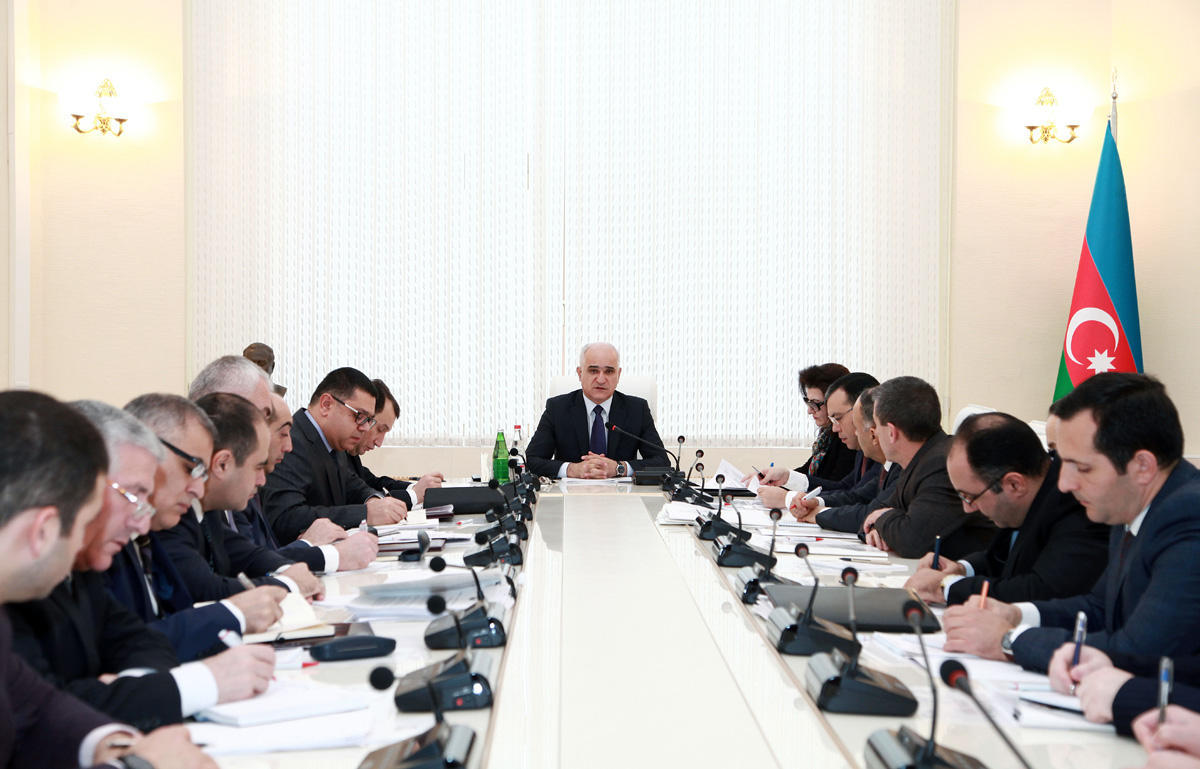 By Sara Israfilbayova
For the development of the Azerbaijani regions 67.5 billion manats ($39.70 billion) was allocated in 2004-2017.
The country's Economy Minister Shahin Mustafayev made the remarks at the expanded meeting of the board dedicated to the fulfillment of the instructions of the country's President Ilham Aliyev made at the conference dedicated to the 4th year of implementation of the state program on socio-economic development of regions of Azerbaijan in 2014-2018.
Addressing the meeting, Mustafayev stressed that 4.5 billion manats ($2.65 billion) was allocated for development of the country's regions in 2017, further adding that a number of measures aimed at further development of the country's regions are being taken.
"In particular, the work to increase the number of production facilities at Azerhalcha OJSC is underway," he mentioned, adding that the carpet factories have been constructed in 10 Azerbaijani regions.
"The enterprises operating in various spheres of production were put into operation in 2017," he said. "A number of enterprises are being built. The foundation of new enterprises was laid."
"The factory for the production of tobacco products will be commissioned in 2018 which will allow to greatly reduce the import dependence in this sphere. The foundation of that factory was laid in 2017. Moreover, the work is underway to establish the facilities for receiving and drying of tobacco and strengthening the capacities of existing cigarette factories," he pointed out.
The minister went on to say that in accordance with the president's instruction, the country's Ministry of Economy will analyze the possibilities for setting up the production of detergents and cleaning products.
The development of the regions of Azerbaijan is an important part of the successfully implemented strategy of sustainable social and economic development in the country.
Over the past 14 years, production in the regions has increased 3.6 times. This is the result of successful implementation of state programs on social and economic development of the regions.
Earlier, MP Tahir Mirkishili noted that the tax payments made to the state budget by the regions of the country increased 15 times over 14 years.
Tax deductions from the regions have increased from 40 million ($23.53 million) to about 600 million manats ($352.92 million), according to the MP.
Over 14 years, $231 billion were invested in the Azerbaijani economy. Half of this amount - domestic investment, half - external.
As the head of state noted, Azerbaijan is among the leaders in the world in terms of investment per capita. The non-oil economy of Azerbaijan has grown 2.8 times over 14 years, and foreign exchange reserves - 23 times.
---
Follow us on Twitter @AzerNewsAz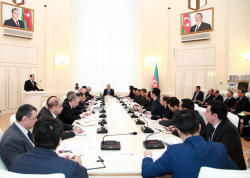 Category News