11 November 2017 10:38 (UTC+04:00)
1 989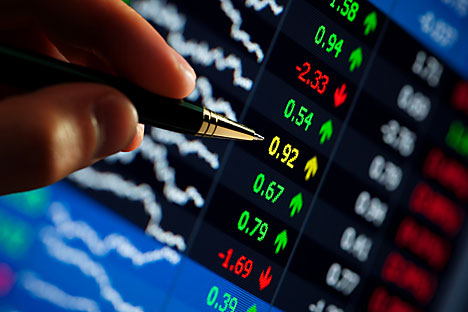 By Trend
US stocks closed mixed on Friday as investors digested a batch of newly released third quarter earning reports, according to Xinhua.
The Dow Jones Industrial Average fell 39.73 points, or 0.17 percent, to 23,422.21. The S&P 500 dipped 2.32 points, or 0.09 percent, to 2,582.30. The Nasdaq Composite Index increased 0.89 points, or 0.01 percent, to 6,750.94.
Chipmaker Nvidia reported better-than-expected fiscal third-quarter earnings and guidance Thursday. It reported a record earning per share of 1.33 US dollars, up 60 percent from a year ago. Its third-quarter revenue reached 2.64 billion dollars, up 32 percent year on year.
Nvidia shares rose 5.27 percent to close at 216.14 dollars apiece.
Chipmakers Advanced Micro Devices and Micron saw shares rising 1.26 percent and 2.94 percent respectively.
In the retail sector, J.C. Penney shares surged 14.91 percent to close at 3.17 dollars on stronger-than-expected quarterly results.
Nordstrom reported Thursday after the closing bell that its third-quarter earnings per share reached 0.67 dollars, higher than the 0.63 dollars expected by Wall Street. Its revenue reached 3.63 billion dollars, higher than the market expectation of 3.58 billion dollars.
---
Follow us on Twitter @AzerNewsAz
Related News