21 April 2017 12:21 (UTC+04:00)
1 391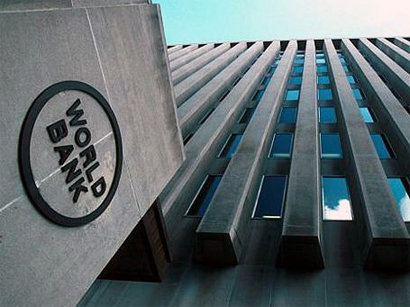 By Trend
Inflation in Azerbaijan will abate in 2017 due to limited liquidity on the market and will hover at about 5 percent a year, the World Bank (WB) said in its updated "Azerbaijan Partnership Program Snapshot" report.
The Bank expects that there will be a notable improvement in the consolidated fiscal position over 2017–2019 as a result of envisioned spending consolidation.
"Non-oil sector growth will remain weak, as the government is set to keep a tight stance on both fiscal and monetary policies to safeguard macroeconomic stability, and the banking sector slowly regains strength to support the private sector," said the report.
Azerbaijan's economy is likely to experience another year of negative growth in 2017 despite the anticipated recovery of oil prices, as oil production is not expected to increase and the non-oil sector continues to be affected by the government's spending cuts and the banking sector distress, according to the WB.
"However, output is projected to expand from 2018 onward, supported by the acceleration of oil GDP as the Shah Deniz gas field begins production," said the report.
WB analysts believe that the immediate challenge for Azerbaijani government is to minimize the impact of the planned fiscal consolidation on growth and safeguard spending to protect the poor.
Another challenge going forward is to restore public and investor confidence, which requires bold reforms that accelerate banking sector resolution and improve the business environment, according to the report.
The World Bank is working with the government of Azerbaijan and its development partners to support the country on a path toward sustainable, inclusive, and diversified development.
---
Follow us on Twitter @AzerNewsAz
Related News