27 February 2015 16:00 (UTC+04:00)
466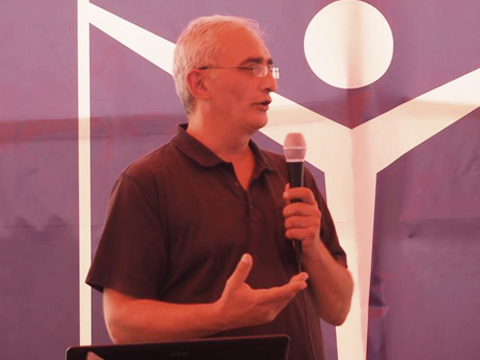 By Mushvig Mehdiyev
It appears that the Armenian society has finally woken up to its government's criminal and bloody past, facing up to some very uncomfortable realities.
Two decades after Armenia massacred hundreds of Azerbaijanis, President Serzh Sargsyan's role has become too evident and too brutal for anyone to care to ignore anymore. And since the Armenian officials can no longer sweep their heinous crimes under the rug, Armenians are coming to terms with their history.
And yet, Sargsyan remains proud of what he calls the creation of "greater Armenia". He labelled the invasion of Azerbaijan's territories in the 1990s an "independence war." He even tried to rationalize the killing of innocent Azerbaijani civilians, stressing that such a campaign had been necessary in order to exert control over the Nagorno-Karabakh region.
As far as Sargsyan is concerned, Khojaly genocide remains a bright spot in Armenia's history.
But officials' lies have lost their substance, the Armenian public and most especially the Armenian diaspora has said to be ready to confront the truth. Armenians have even called on all Armenian criminals of war to be held accountable.
Vahe Avetian, an Armenian publicist, emerged as the voice of justice when he delivered his apology to the Azerbaijani people over the Khojaly genocide.
"I apologize to Azerbaijan for Armenians' participation in the killing of hundreds of people in Khojaly," he said on Feb.26, on the commemoration anniversary of Khojaly genocide.
He expressed his hope that all perpetrators "will sooner or later be punished."
"My dear neighbors in Azerbaijan! I again deliver my apology to you for the bloody genocide in Khojaly. Be sure that Armenia will investigate this crime and hold all criminals accountable. As soon as a legal national republic will be established in Armenia we will do so," Avetian added.
Avetian, who left Armenia after government officials cracked down on opposition voices, emigrated to Stockholm, Sweden.
He called on the Armenian people to abandon their bid to see recognize the killing of their ancestors some several hundred years ago as a "genocide" against Armenia.
"If the nation does not dare to judge its citizens for the crimes they committed by standing before the international court, it does not have a right to cry over the "genocide," Avetian said.
The fact that Armenians abroad are no longer afraid to expose Yerevan's lies is a proof that Armenia's tales are crumbling to dust.
Despite living far from Armenia, the diaspora is closely pursuing developments in the post-Soviet country, looking to influence positive change.
Avetian noted that following his address thousands of letters from his countrymen were sent to him, threatening him with murder over his apology to Azerbaijan.
"Those people are degenerates of the ones who committed war crimes and continue to support war criminals. These criminals have held Armenia in shackles for over 25 years." he declared defiant.
Alexander Varbedian, an Armenian writer and philosopher in Marseilles, France, expressed his solidarity with Avetian as he posted the same words of apology to the Azerbaijani people.
"Vahe, I join you and I beg the Azerbaijani people to pardon us for the Khojaly genocide. Most Armenians do not follow us because of their poor hearts," he said.
Both Sargsyan and his predecessor, Robert Kocharyan have blood on their hands as they partook in the killing of hundreds of innocent Azerbaijanis. The Armenian diaspora is obviously sick of Yerevan's lies
- - -
Follow Mushvig Mehdiyev on Twitter: @Mushviggo
Follow us on Twitter: @AzerNews
Related News