15 August 2017 18:06 (UTC+04:00)
1 579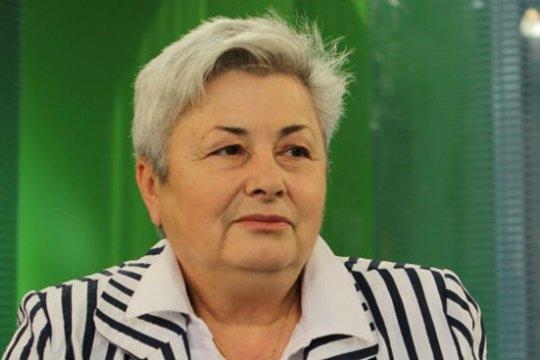 By Rashid Shirinov
Armenian ethnographer Hranush Kharatyan has warned that such key factors as will, courage, initiative, physical and moral protection are weakening in the country.
Kharatyan was commenting on the UN study on population prospects, in which UN experts stated that if no appropriate actions are taken, Armenia will enter the year 2025 with even smaller and ageing population, and in 2050 Armenia's population will be only 2 million.
"As we can see, everything leads to this," Kharatyan told Tert.am. "Moreover, I would say that the causes of negative trends in the demography have increased in Armenia. The obvious manifestation of this is the acceleration of the desertification process in Armenia. This is a real disaster."
The ethnographer further noted that the social burden of Armenia's working-age population is growing, and people suffer from the decline of will, courage, initiative, physical and moral protection. In addition, there is no support for large programs, there is a decline of interest in education, while dependency, social fatigue and obedience are increasing in Armenia.
Kharatyan also added that today Armenia lacks of people of 25-55 age group.
Obviously, the wrong domestic policy of the Armenian government is the number-one reason for such a doleful state of the Armenian people. Various unofficial Armenian sources note that the number of poor in the country has long ago exceeded one million people – that is more than a third of Armenia's population.
The Armenian people are tired of the lack of competence of the Armenian government, the widespread corruption and unemployment in the country, as well as dozens of other critical problems.
Therefore, those Armenians who have enough money to leave, move out of the country with the hope of never coming back to collapsing Armenia. No wonder that Armenia's population has decreased by 15,200 people over the past year.
Meanwhile, the birth rate has decreased in Armenia, while the number of deaths has increased.
All these facts clearly prove that the social situation in Armenia is continuously deteriorating. The social burden becomes heavier day by day and the population of Armenia is obliged to find ways of surviving in this poor country.
---
Rashid Shirinov is AzerNews' staff journalist, follow him on Twitter: @RashidShirinov
Follow us on Twitter @AzerNewsAz
Related News