20 September 2016 15:55 (UTC+04:00)
2 942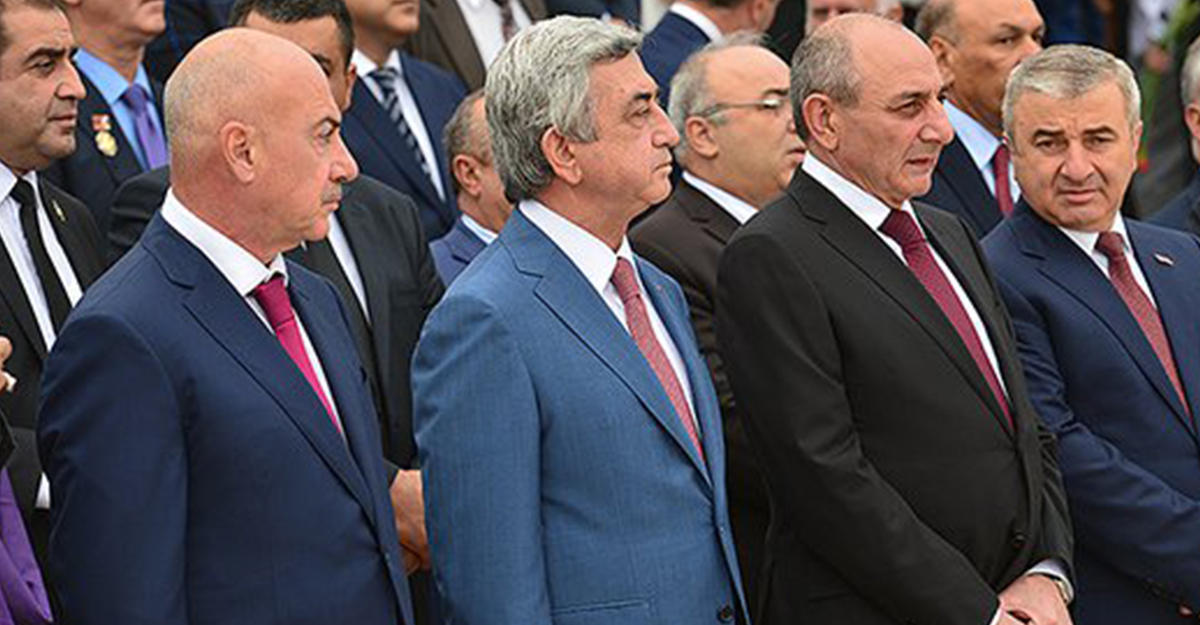 By Rashid Shirinov
The Armenians from Karabakh have gained a special treatment in the Armenian society – the country's population dislike them. And this hatred begins since the Karabakh clan of Armenia seized the power in Armenia itself.
The process of "karabakhization" lasts for a long time in Armenia, the country's news agency hraparak.am wrote. "Today we all witness that the representatives of the Karabakh clan are at the helm of the Armenian business."
Conducting an imaginary fight for Karabakh, Armenia itself lost its independence and sovereignty in almost all areas: both in economy and in politics, the agency stated. And the newly appointed Prime Minister is also a representative of the Karabakh clan.
The resentment of Armenian population can be traced through the Internet. An Armenian Internet user Hay Gakhtakan said the Karabakh clan is highly dangerous for Armenia: "The criminal Serzh Sargsyan and his predecessor Robert Kocharian made a lot of dirty things in Armenia. And to isolate themselves from people's anger, they came up with becoming surrounded with their fellow countrymen," he writes.
Another user Sahak Vardanyan noted Armenian leaders lost, in the true sense of the word, their dignity and honor. "They have no patriotism. They do not care what media write about them. Their main aim is to receive flows of money, and the rest is just secondary," he wrote.
"They are our enemies and strangers to us. Ter-Petrosyan [first President of Armenia] is to blame for everything. He brought Kocharian [second President] from Karabakh and made him the Prime Minister. And all that still continues and will continue in future," Arman Zhamkochyan wrote.
And the anger of ordinary Armenian population has no end. "[Armenian] people from Karabakh first occupied Armenia, and now they destroy the country. They sit in the Armenian offices while our poor children are on the front lines," another Armenian said.
Armenians coming from Karabakh have brought the country to poverty and sold it out. Therefore, Armenian population more and more requires the overthrow of not only Serzh Sargsyan but the whole Karabakh clan, seizing the top tier of Armenian government.
Related News