1 May 2013 12:06 (UTC+04:00)
408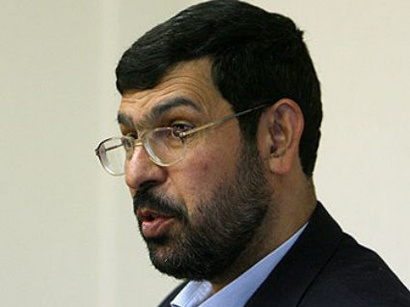 A former Iranian vice president Sadeq Vaez-Zadeh, has declared his presidential bid, joining more than 20 other presidential hopefuls, Press TV reported.

Vaez-Zadeh, who teaches at University of Tehran, said his decision to run for the presidency was in response to high public demand for change.

He added that his presidential bid is a move to let people have more choices in June election.

Vaez-Zadeh is currently heading the Center for the Islamic-Iranian Model of Progress.

Iran's 11th presidential election will be held on June 14. Presidential hopefuls can register from May 7 to 11.

The president of Iran is elected for a four-year term in a national election and candidates must be vetted for qualifications by the Guardian Council.
Related News