Protests continue in Yerevan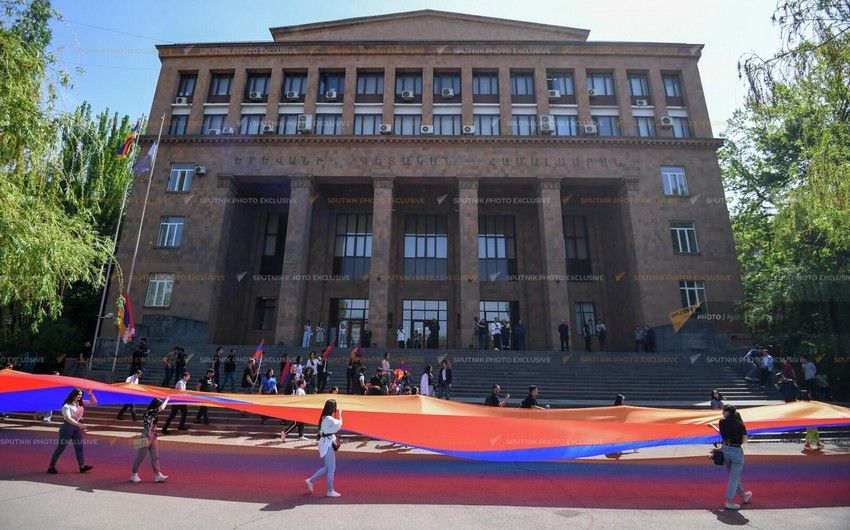 Young activists continue protests in the capital of Armenia, Yerevan, Azernews reports.
Via Armenian media that they are calling on citizens to join the demonstration by marching through the streets of the city center. The main demand of the protesters is the resignation of Prime Minister Nikol Pashinyan. Protests have been taking place in Yerevan for several days now.
49 detained, 5 arrested during Yerevan protests
Armenia's Investigative Committee has launched a total of 26 criminal cases for alleged violations of public order during rallies in Yerevan since September 19
Report informs via Sputnik Armenia that as part of criminal cases, decisions to detain 45 people were made, another five were arrested, and seven were put on the wanted list. In total, petitions for the arrest of 39 people were submitted to the court, 34 of them cases are under consideration.
---
Follow us on Twitter @AzerNewsAz