4 December 2018 12:19 (UTC+04:00)
1 255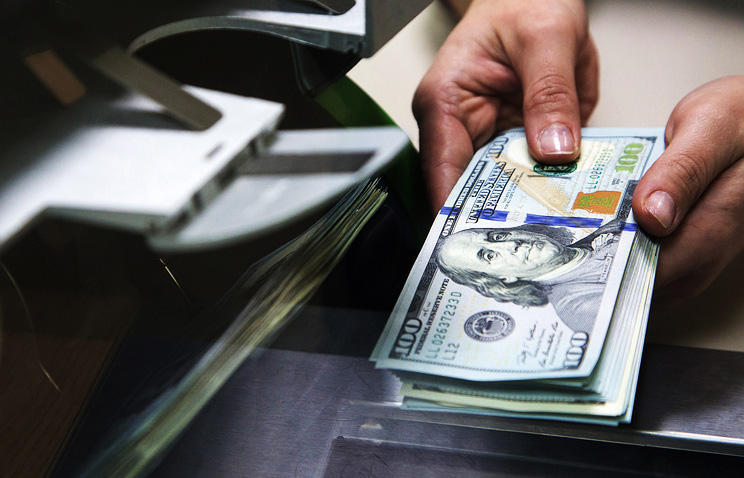 By Trend
The senior advisor of the Iranian foreign minister announced that the general policy of the Islamic Republic of Iran is to remove US dollar from all financial exchanges.
"Sooner or later the dollar will be ditched from all transactions between Iran and other countries. Now, we work with all our neighboring countries with local currencies", senior advisor to Iran foreign minister, Hossein Sheikh-ul-Islam told Trend.
"Tehran, Moscow, Delhi, Ankara and some other countries have agreed to remove the US dollar from their transactions as part of efforts to broaden their trade relations to overcome Washington's mounting pressure," he said.
"As a result, our financial dealings with the world would not be difficult. Because it goes out of the US dollar system," he said.
The Donald Trump administration on Nov. 5 announced China, India, Italy, Greece, South Korea, Taiwan, Japan and Turkey are to receive exemptions from the sanctions.
"Iran is working on credit with many countries. All of Iran's oil money remains in the buyer's countries as credits, and we continue trade ties through a mutual fund for bartering," he said, referring to the mechanism which exempted countries from US sanctions are used to run away from secondary sanctions.
Sheikh-ul-Islam went on to say that the refueling issue for Iranian planes in Turkey and Lebanon will not make any problem for Iranian flights to those countries.
"We do not have any problems with Lebanon," he said. "We are having a lot of daily flights between Damascus and Tehran, and there will be no problem in Lebanon."
"Iran will have transit flights between Damascus, Tehran and Lebanon, so there will be no problem in this regard," he said. "There will be no problem in Turkey as well. It may be difficult to refuel, but Iran will find a way," he added.
Early November, some Iranian airliners were not allowed to refuel in Turkey's Istanbul airports and Lebanon's Rafik Hariri airport. International oil companies operating at Beirut's airport have also warned against fueling airlines that are affected by the recent U.S. sanctions against Iran.
The United States said it would impose sanctions on any American or foreign company that continues to do business with Iran, prompting some major airlines, including Air France, KLM and British Airways, to stop flights to the Islamic Republic.
---
Follow us on Twitter @AzerNewsAz
Related News