China, Uzbekistan fighting "three forces of evil" - envoy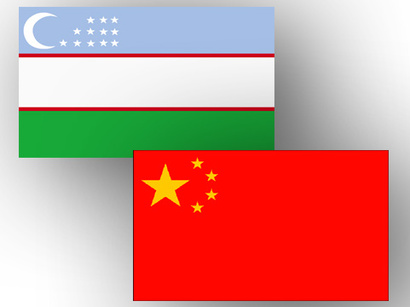 By Trend
China and Uzbekistan are making unremitting efforts to maintain peace and stability in the region through joint fight "three forces of evil" (terrorism, separatism and extremism) and the continuous strengthening of military and military-technical cooperation, Uzbek media reported referring to Chinese Ambassador to Uzbekistan Jiang Yan.
The ambassador spoke at a reception, marking the 69th anniversary of the founding of the "Celestial Empire".
According to Yan, there is every reason to believe that as the reforms in the two countries advance, the Chinese-Uzbek relations will inevitably reach a new stage of development.
"The current year is marked by the intensive development of Chinese-Uzbek relations. During the meeting between Chairman of the People's Republic of China Xi Jinping and President of Uzbekistan Shavkat Mirziyoyev in Qingdao, important agreements were reached on deepening bilateral relations. Thanks to the personal attention of the two heads of state and the joint efforts of both sides, the cooperation between China and Uzbekistan is reaching a higher level, and covers more and more spheres," the ambassador said.
Yan noted that there is a noticeable rise in trade turnover and a stable growth of investments between the two countries. The humanitarian exchanges are becoming unprecedented - the number of Chinese tourists in Uzbekistan is breaking new record, many universities in China are beginning to teach the Uzbek language, the number of students in the Confucius Institutes in Tashkent and Samarkand reached 2,000.
She also added that, at this new historic starting point, China will continue to strive for a comprehensive deepening of reforms, introducing a new concept for transforming the development model and optimizing the economic structure in order to implement better and faster progress.
---
Follow us on Twitter @AzerNewsAz