5 September 2018 17:14 (UTC+04:00)
2 018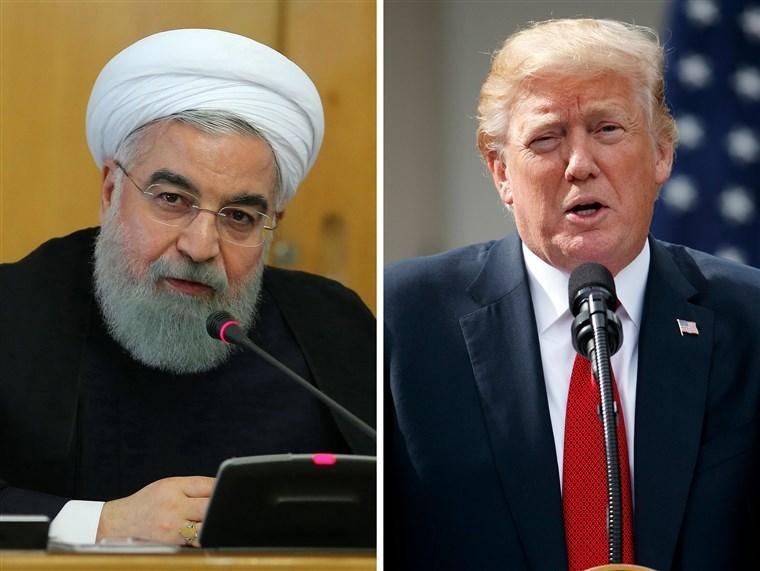 By Trend
The Iranian president's Chief of Staff, Mahmoud Vaezi, rejected claims that President Hassan Rouhani may meet his US counterpart Donal Trump in New York on the sidelines of the UN General Assembly, which will be held from ‎September 18-25.‎
Vaezi seriously criticized Ahmad Jannati, Iranian Assembly of Experts Chairman, who raised the claim.
Iranian media outlets quoted Vaezi as saying Sept. 5 that claims about Iranian president intention to meet Trump in his upcoming New York trip is "very strange" and "baseless."
On Sept. 4, Jannati warned against a possible meeting between President Rouhani and Trump in the New York, saying "the Supreme Leader [Ayatollah Ali Khamenei] has repeatedly said that no official has the right to negotiate with the US government and the cabinet members who will go to the United Nations should respect the Leader's guidelines."
Elsewhere in his remarks Vaezi said that Rouhani is scheduled to travel to New York at the first week of the next Iranian month (to start September 23) and hold meetings with heads of states and officials of other countries.
Earlier Vaezi claimed that the US president made eight requests to meet with Rouhani last September.
During Rouhani's last visit to New York for the UN General Assembly session, Trump asked the Iranian delegation eight times to have a meeting with him, Vaezi said.
Earlier in October, Iran's Foreign Ministry Spokesman Bahram Qassemi, said that Rouhani rejected a meeting requested by US president while in New York for the 72nd UN General Assembly.
"Such a meeting was suggested by the American side, but was not accepted by Iranian President Hassan Rouhani," Qassemi said.
The highest level of contact between the two countries in decades was in 2013 when Rouhani had a phone conversation with former US President Barack Obama. Iranian conservatives severely criticized Rouhani on the issue.
The US and Iran have not had diplomatic relations since US embassy personnel in Tehran was taken hostage for 444 days starting in late 1979.
In the absence of formal relations, Switzerland represents US interests in Tehran, and Pakistan represents Iranian interests in Washington. The only Iranian diplomatic presence in the US is its delegation to United Nations headquarters in New York.
---
Follow us on Twitter @AzerNewsAz
Related News