5 September 2018 15:20 (UTC+04:00)
1 436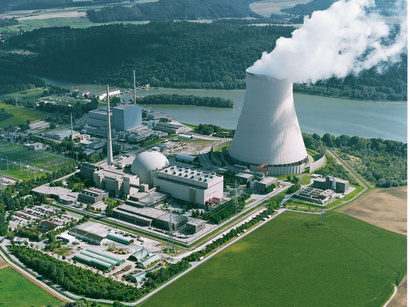 By Kamila Aliyeva
Belarusian specialists are ready to participate directly in the construction of a nuclear power plant in Uzbekistan, Ambassador of Belarus to Uzbekistan Leonid Marinich told in an interview with UzA news agency.
The envoy noted that cooperation in the field of nuclear power can become a new breakthrough direction of the cooperation between the two states.
"Belarus, together with its Russian partners, will soon complete the construction of its own nuclear power plant - the first power unit is planned to be commissioned in 2019, the second - in 2020," he said.
Marinich recalled that Uzbekistan plans to build its own nuclear power plant by 2028.
"Belarusian design and construction organizations have gained some experience in the construction of nuclear power facilities. In the universities of our country, new areas of education have emerged, which will prepare personnel for the renewed energy industry of the country," he stressed.
Belarusian specialists are ready not only to participate directly in the construction of nuclear power plants in Uzbekistan, but also to ensure the supply of equipment, provide consultations, conduct training of personnel, Marinich added.
Earlier, Moscow offered Uzbekistan to build a nuclear power plant with two new generation power units in the country.
During the visit to Uzbekistan, Rosatom corporation's head Alexei Likhachev announced that Rosatom is ready to build the most modern two-block nuclear power plant in this Central Asian country.
"Our proposal is to build a station of two modern blocks of the "three plus" generation VVER-1200 here in Uzbekistan, at a time when the Uzbek side considers acceptable. We have very solid experience in the construction of such stations," he said then.
This NPP project will have a huge national importance for Uzbekistan as it would allow diversifying Rosatom's own energy complex and ensuring energy security of Uzbekistan, according to the director general.
The most safe and modern power unit in the world is allocated for the construction of the nuclear power plant. Its commissioning is planned until 2028.
Currently, the need for electricity in Uzbekistan is 69 billion kWh. Almost 85 percent of this energy is produced by burning gas and coal, the remaining 15 percent are produced by hydro power plants. To generate power, 16.5 billion cubic meters of natural gas, 86,000 tons of fuel oil and 2.3 million tons of coal are consumed.
Uzbekistan is one of the important partners of Belarus in Central Asia. In 2017, trade turnover between the countries increased more than twice and reached $131 million.
The upward trend has continued this year as well - in the first half of the year, the trade turnover has already exceeded $90 million.
Category News