12 August 2018 17:21 (UTC+04:00)
964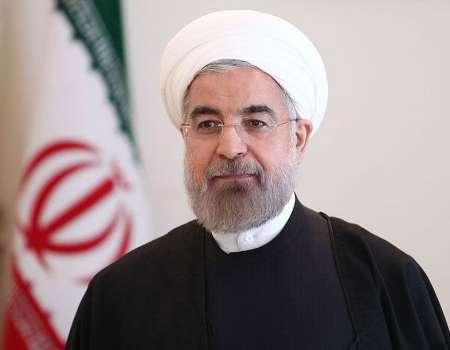 Trend:
Iranian President Hassan Rouhani described Caspian Sea Legal Regime Convention as a very important step towards enhancing more convergence among the Caspian Sea littoral states.
Adressing the Caspian Sea summit in Khazakstan on Sunday, Rouhani added that the Islamic Republic of Iran, with its maritime access in the north and south, is prepared to play a strategic and regional role for development of trade and transportation.
"Today, this region has turned into a successful model for guaranteeing peace, stability, friendship, good neighbourliness and progress and this summit is another step in more convergence in the region that needs to be strengthened by taking more steps," he said, the president. ir website reported.
He noted that the Caspian Sea belongs to all its littoral states and any kind of formation and handing over military bases to foreign countries and the passage of warships and even transit of foreign military transit shipments belonging to country other than Caspian Sea littoral states is forbidden.
"Today, although a major step has been taken, we should admit that by the signing of this convention, still important issues remain unresolved in the Caspian Sea, in addition to the fact that the final adoption of the convention is contingent upon following the legal procedures in the five littoral states."
"I therefore deem it necessary to mention the articles of 1921 and 1940 treaties between Iran and the former Soviet Union and emphasise that in the Legal Regime Convention of the Caspian Sea, the confines of the seabed have not been determined and this will be done in an agreement by the parties later," Rouhani added.
"Furthermore, regarding the status of the coasts of the Islamic Republic of Iran, it is clear that that the aim of the third paragraph of the section regarding the definition of straight baseline asserted in Article 1 of this convention is directed at the special status of Iran's shores. Of course, this convention states that the method of drawing the straight baselines must be determined in a separate agreement by all parties to the convention."
The Iranian president left Tehran for the Kazakh city of Aktau on Sunday morning to attend the summit meeting of the Caspian Sea littoral states.
The Caspian Sea is the largest enclosed water body on earth by area, variously classed as the world's largest lake or a full-fledged sea.
Category News