27 June 2018 17:16 (UTC+04:00)
1 551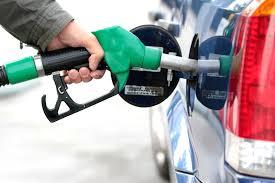 By Kamila Aliyeva
Kazakhstan plans to begin deliveries of gasoline to Uzbekistan, Kyrgyzstan and Tajikistan in autumn 2018.
This was announced by Daniyar Tiesov, deputy chairman of the board for the transportation, processing and marketing of oil at the Kazakh national company KazMunayGas, at a conference in Astana.
"For today we already have the essential surplus of gasoline of a domestic production and this surplus will increase. Kazakhstan completely closes its current needs for consumption of high-octane gasoline. Plus, we have significant opportunities for exporting gasoline," Tiesov said.
Kazakhstan has transformed from an importer of gasoline to an exporter, according to the deputy chairman.
"To date, we have already accumulated a significant amount of motor gasoline and this is connected with the introduction of the so-called conventional ban on imports from Russia," he said.
He also informed that Kazakhstan needs to sign relevant intergovernmental documents with neighboring countries, which will take some time.
"We think that starting from autumn of this year we will be able to export our products to neighboring countries - Uzbekistan, Kyrgyzstan and Tajikistan," said Tiesov, adding that the Kazakh product in these markets will be competitive due to the fact that importing it from Kazakhstan will be cheaper compared to Russia.
"The overall volume that we can export by the end of the year, in total from month to month is about 300,000-400,000 tons. The next year, if the volumes of loading plants meet the declared plans, it is about 1-1.2 million tons of gasoline, which we can export," he concluded.
Earlier, the authorities of Kazakhstan proposed to ban the import of gasoline from Russia by rail for three months. The order of the Minister of Energy Kanat Bozumbayev was published on the portal of e-government of Kazakhstan.
In April, Bozumbayev also spoke about the likely cheapening of gasoline in the country due to the excess fuel. In May 2018, prices for gasoline fell by 0.8 percent.
At the same time, natural gas production in Uzbekistan amounted to 56.417 billion cubic meters in 2017. Over the past few years, Uzbekistan has been systematically facing an acute shortage of gasoline and some other petroleum products. Therefore, the Kazakh gasoline would be the timely addition to the country's imports.
Kazakhstan has three major oil refineries - Atyrau, Shymkent and Pavlodar. Pavlodar refinery has already completed its modernization program. Atyrau refinery plans to launch new units by June, while Shymkent is expected to wrap up a modernization in September.
The refining capacity of all the three plants will increase from 13.8 to 16.5 million tons after modernization of the refinery completes. Production of all types of light oil products, gasoline, diesel fuel and aviation kerosene will increase. All plants will produce gasoline for 2.3 million tons more. The production of diesel fuel will increase for 917,000 tons and aviation kerosene for 539,000 tons.
As a result of 2017, the production of oil refined products reached 709.6 billion tenge in value terms – showing an increase of 14.2 percent compared to 2016. As many as 59.3 percent of the output fell to the Atyrau Refinery, 12 percent – to the Pavlodar Petrochemical Plant and 11.2 percent - to the Shymkent oil refinery. The refineries plan to increase their oil products throughput to 15.3 million tons this year, from 14.2 million tons last year.
Related News