13 June 2018 11:22 (UTC+04:00)
961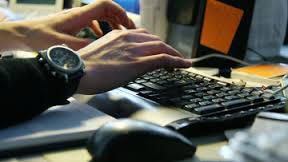 By Trend
Reza Olfat Nasab, secretary of the Association of Online Business, said the Iranian government has identified as many as 32,000 online businesses in the country.

"So far, 32,000 businesses active in cyberspace have been identified," Olfat Nasab told state TV, Mehr news agency reported on June 11.

He added that the identity of the 32,000 online businesses has been verified and that 18,000 more businesses are passing the process of identity verification.

"Work permits for 600 online businesses have been issued in the past six months," Olfat Nasab said.

He further called for more state support for the online businesses, saying that there are still many problems facing such businesses and they need help in order to be able to fully actualize E-commerce in the country.

According to Iranian media reports, hundreds of thousands of online businesses have suffered serious losses due to the filtering of social media, particularly messaging app Telegram.

Many Iranians use social media such as Telegram as a platform for advertising and selling products, and these businesses have been negatively affected by the recent filtering.

On January 8, President Hassan Rouhani confirmed the negative effect of filtering on more than 100,000 businesses and criticized stricter censorship of the Internet.
---
Related News