15 March 2017 16:27 (UTC+04:00)
1 172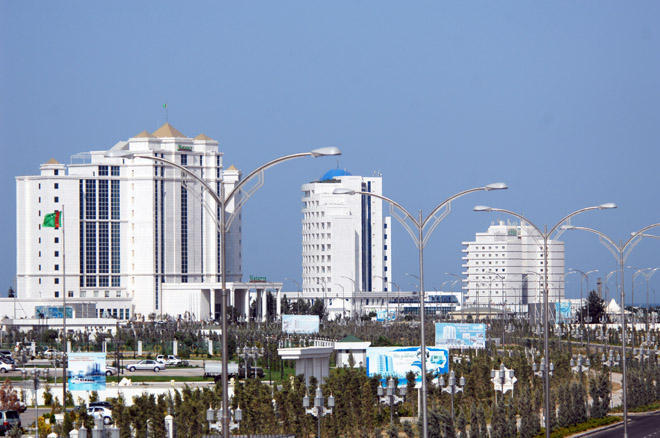 By Kamila Aliyeva
The International Ocean Institute (IOI), with the assistance of the Turkmen Foreign Ministry and the State Enterprise on the Caspian Sea issues under the President of Turkmenistan, continues the ten-day seminar "Caspian Sea - Sustainable Development and Management" in Avaza, which will end on March 16, the Turkmen government said.
Experts of related ministries and authorities of Azerbaijan, Iran, Kazakhstan, Russia and Turkmenistan, as well as international experts - scientific consultants of the IOI in the field of maritime economy, politics, management, ecology, maritime law and other disciplines are invited to the event.
The participants exchanged their views on drafting of the Convention on the Legal Status of the Caspian Sea as a basic document designed to regulate the relationship of coastal states and create a legal basis for a productive international partnership.
They also got acquainted with the UN Convention on the Law of the Sea, international legal norms on the use of national coastal and marine areas, exploration and exploitation of the Caspian Sea's oil and gas resources, regulation of navigation, and protection of the marine environment and fish stocks of the Caspian Sea, according to the report.
The Caspian states are currently working on draft agreements on cooperation in the field of transport, trade and economic spheres, as well as on two protocols that will complement the agreement on cooperation in the field of security in the Caspian Sea.
"These documents will create a legal basis for the interaction of the competent authorities of neighboring countries in such areas as combating the illegal extraction of biological resources (poaching) and ensuring the safety of navigation," the report says.
The Caspian Sea is surrounded by the five coastal countries of Azerbaijan, Iran, Kazakhstan, Russia and Turkmenistan. The Sea has a total surface area of 371,000 km², holding 78,200 cubic km of water.
The legal status of the Caspian Sea has remained unsolved during the past two decades, preventing development and exploitation of its disputable oil and gas fields and creating obstacles to the realization of major projects.
Russia, Kazakhstan, and Azerbaijan hold to the principle of dividing into national sectors based on the "median line" principles since it is an international boundary lake, and leaving the sea surface for general use, i.e. they are for demarcation of mineral resources and the Caspian Sea shelf, but against dividing up its waters.
Iran seeks an equal division of the Caspian into 5 even sectors, mainly because most of the offshore energy resources are located away from the Iranian coastline. Turkmenistan also demands the division of the Sea into equal parts between the pre-Caspian countries so that each country has 20 percent of the sea.
The Caspian littoral states signed a Framework Convention for the Protection of the Marine Environment of the Caspian Sea in November 2003.
---
Kamila Aliyeva is AzerNews' staff journalist, follow her on Twitter: @Kami_Aliyeva
Follow us on Twitter @AzerNewsAz
Related News