24 January 2017 12:18 (UTC+04:00)
1 634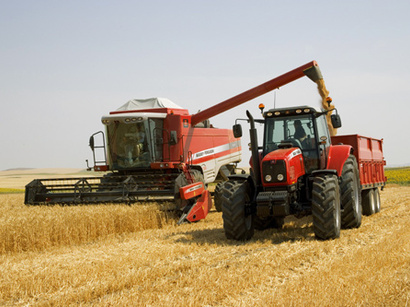 By Kamila Aliyeva
The potential of economic cooperation between Iran and Russia is very high and the turnover will be increased by several times over the next years.
Under the Iranian-Russian protocol on implantation of simplified customs corridor, Iran supplied its first batch of agricultural products from the western province of Mazandaran to Russia.
The first batch of Iranian products was delivered to Russia from the export terminal Abbas Abad, IRNA agency reported.
The Customs Administration of Russia and Iran agreed to exchange information on customs value of the goods crossing the border, as well as a plan for the development of Russian-Iranian cooperation in the customs area for 2016-2017.
Russia and Iran had quite limited economic cooperation until recently, as the goods turnover heavily amounted to $1 billion a year between the two countries. For comparison, Germany, that joined the additional EU sanctions lines in addition to the UN's, has the turnover with Iran in the sum of over $3 billion, and China - $40-50 billion.
The goods turnover between Russia and Iran increased by 80 percent in 2016. According to Iranian sources, in the first seven months of the current solar year (that end on March 20), Iran exported to Russia goods worth $86.5 million.
Creation of a "simplified customs corridor" approximately halves the time of transportation and the cost of transportation of goods from one country to another. Also, this allows speeding up the process of customs clearance by two or three times.
The development of Iran's economic relations with Russia, taking into account its special role in the Eurasian Economic Union, consisting of the five former Soviet republics, might open the regional markets to the Islamic Republic and to create preconditions for lasting business relations with all these countries.
---
Follow us on Twitter @AzerNewsAz
Related News