9 January 2017 11:15 (UTC+04:00)
1 597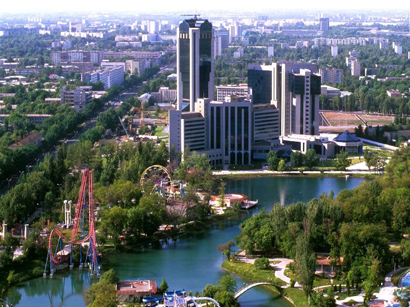 By Trend
The first round of the Uzbek-Afghan political consultations in 2017 will be held in Tashkent on January 9-10, the Uzbek foreign ministry said.
Afghan Deputy Foreign Minister Hekmat Khalil Karzai will head the delegation of the country's foreign ministry.
While speaking at the 71st session of the UN General Assembly in September 2016, Uzbek Foreign Minister Abdulaziz Kamilov called on the international community to consider Afghanistan as a unique strategic opportunity which can create a fundamental and solid foundation for all-round cooperation, rather than as a source of regional problems, threats and challenges.
"The Afghan conflict can be resolved only through peaceful political negotiations between the main warring sides under the auspices of the UN without any preconditions," Kamilov said.
The second meeting of the Uzbek-Afghan intergovernmental commission on trade, transport and energy was held in Tashkent in December 2016.
The views on the economic potential of the two countries were exchanged during that meeting.
Afghan representatives stressed Uzbekistan's role in the restoration and further development of the Afghan economy through the implementation of infrastructure projects.
As of 2015, the volume of mutual trade between Uzbekistan and Afghanistan exceeded $444.5 million, while $429 million for 10 months of 2016.
---
Follow us on Twitter @AzerNewsAz
Related News