11 August 2018 10:00 (UTC+04:00)
2 271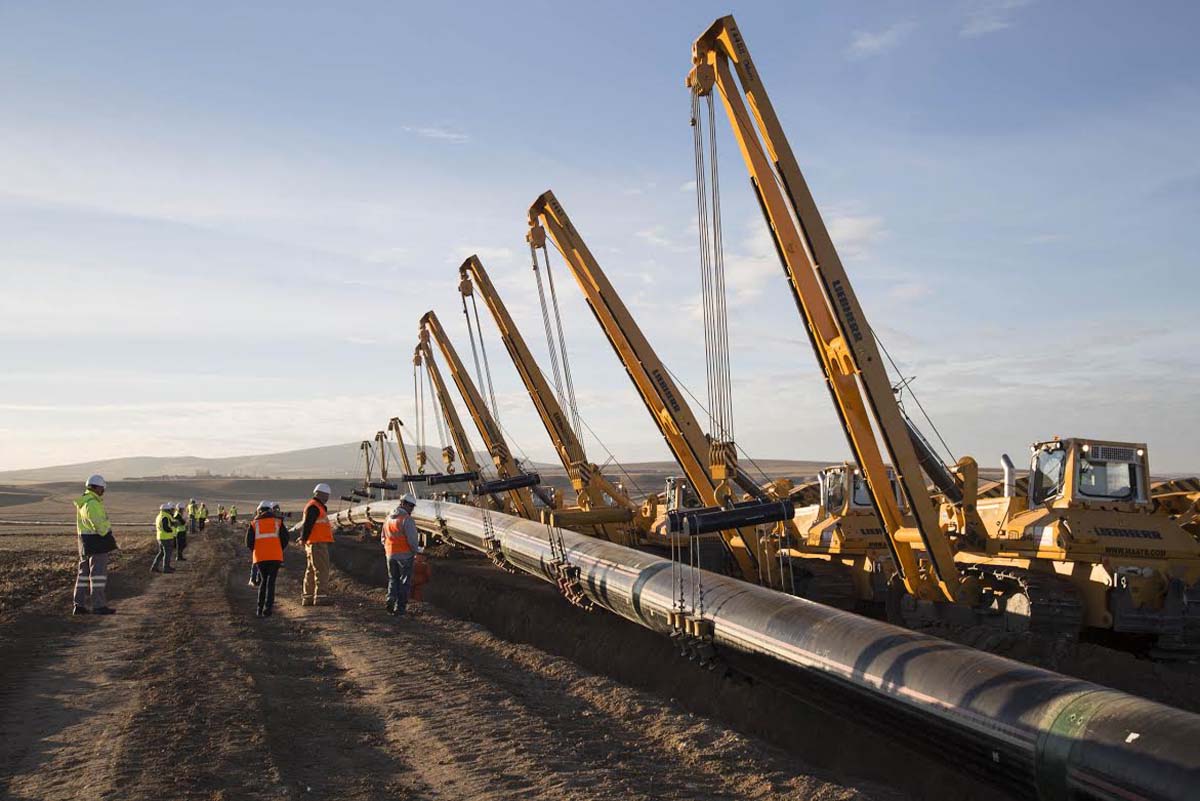 By Trend
The consortium for construction of the Trans Adriatic Pipeline (TAP), which envisages transportation of Azerbaijani gas to Europe, has secured temporary removal of 446 olive trees in Italy, Lisa Givert, TAP Head of Communications, told Trend.
"In Italy, in line with the Single Authorization permit granted by the Ministry of Economy on 20 May 2015, TAP continues to progress its secondary permitting activities. At the end of July 2018, TAP has safely secured the temporary removal of the 446 olive trees from cluster 5 and housed them in its olive tree nursery Masseria del Capitano. This was necessary in order to safeguard and preserve the olive trees' health," she said.
Givert noted that the move took place with the consent and under the supervision of the Regional Phytosanitary Observatory and the Provincial Agricultural Services of the Apulia Region and with the prior approval of the prosecutor's office in Lecce.
She went on to add that as part of its ongoing commitment to respect the tourist season in Italy, TAP temporarily suspended major construction works during the summer period. As such, TAP has temporarily suspended works in the micro-tunnel area, said Givert.
TAP has done this every year since construction started and so this is part of its every day procedure.
TAP project, worth 4.5 billion euros, is one of the priority energy projects for the European Union (EU), and has already attracted 1.5 billion euros from the European Investment Bank (EIB), which approved the loan in early February 2018.
Connecting with the Trans-Anatolian Natural Gas Pipeline (TANAP) at the Greek-Turkish border, TAP will cross Northern Greece, Albania and the Adriatic Sea before coming ashore in Southern Italy to connect to the Italian natural gas network.
The project is currently in its construction phase, which started in 2016.
Once built, TAP will offer a direct and cost-effective transportation route opening up the vital Southern Gas Corridor, a 3,500-kilometer long gas value chain stretching from the Caspian Sea to Europe.
TAP shareholders include BP (20 percent), SOCAR (20 percent), Snam S.p.A. (20 percent), Fluxys (19 percent), Enagas (16 percent) and Axpo (5 percent).
---
Follow us on Twitter @AzerNewsAz
Related News