11 September 2017 16:13 (UTC+04:00)
1 201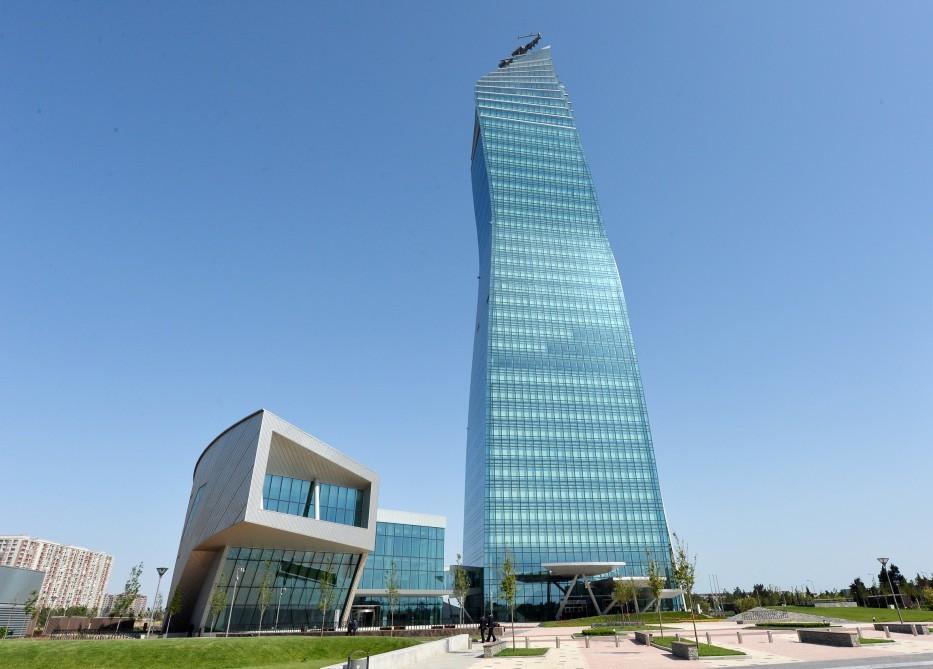 By Sara Israfilbayova
Azerbaijan's state oil company SOCAR transferred 133.782 million manats ($78.65 million) to the state budget in August, which is 17.321 million manats ($10.18 million) more than the same period of 2016.
The company transferred 1.48 billion manats ($870.13 million) to the state budget, which is 142.946 million manats ($84.04 million) more than the indicator of the same period of previous year, Azertac reported.
Moreover, SOCAR transferred 12.575 million manats ($7.39 million) to the State Social Protection Fund in August 2017.
SOCAR's payment to the State Social Protection Fund amounted to 99.826 million manats ($58.69 million) in January-August, which is 5.479 million manats ($3.22 million) more than the same period of 2016.
The Azerbaijani Parliament [Milli Majlis] approved the amendments to the "Law on State Budget of 2017" on June 30.
Revenues in the revised state budget are forecast at 16.8 billion manats ($9.9 million), which is 511 million manats ($300.4 million) or 3.1 percent more than the initially approved forecast. Expenditures are expected to stand at 17.9 billion manats ($10.5 billion), 1.04 billion manats ($611.4 million) or 6.2 percent more than the initial forecast.
Deficit of the state budget is forecast to stand at 1.2 billion manats ($705.5 million) [an increase by 530 million manats ($311.6 million)], which is 1.8 percent of expected GDP of Azerbaijan in 2017.
Under the changes, about 135 million manats ($79.37 million) will be added to the state budget through the Ministry of Taxes. Moreover, 76 million manats ($44.68 million) are planned to be attracted through off-budget revenues. It is also planned to attract additional funds through the State Customs Committee (2.205 billion manats-$1.3 billion). The profit of the Central Bank of Azerbaijan (CBA) will also be included in the state budget.
SOCAR is a wholly state-owned national oil company headquartered in Baku, Azerbaijan. The company produces oil and natural gas from onshore and offshore fields in the Azerbaijani section of the Caspian Sea.
---
Follow us on Twitter @AzerNewsAz
Related News