13 June 2013 16:03 (UTC+04:00)
947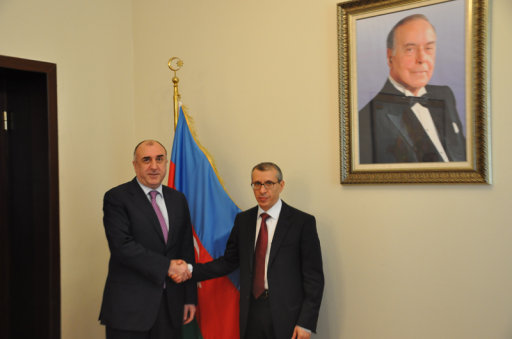 Newly appointed Ambassador of the Kingdom of Saudi Arabia Musaid bin Ibrahim es-Suleim has delivered copies of credentials to Azerbaijani Foreign Minister Elmar Mammadyarov on June 13, the Azerbaijani Foreign Ministry said.

Minister Mammadyarov noted that the two countries enjoy high level political dialogue and there is a need for the advancement of bilateral cooperation across other areas such as trade, tourism and economic cooperation.
The minister also added that strengthening legal basis and intensification of mutual visits would further contribute to the bilateral ties.

Ambassador Musaid bin Ibrahim es-Suleim said that he will make his best efforts to take bilateral cooperation further ahead during his tenure.
Related News